Crickex Official Website Review
Crickex India is quite popular among customers since it offers high-quality services and a diverse set of options for betting and playing online casino games. Users can utilize the mobile app to bet faster, make deposits, and manage their accounts directly from their mobile device. The app contains the same functionality as the website, a user-friendly interface and easy navigation, and just like the website, is available in Hindi.  Below is a brief overview of Crickex India's various features:
| | |
| --- | --- |
| License | GLH-OCCHKTW0712302019 (Sub-license number 365/JAZ) |
| Services | Gambling, Virtual Casino, Sports Betting |
| Currencies | INR, BDT,PKR |
| Application Version after latest update | v1.4.3 |
| Installation Package Size for Android | 5.06 Mb |
| Disk Space Required on Android | 26.10 Mb |
| OS Versions Available for Application | Android 6.0 and later, no iOS version |
| Interface Languages | Hindi, English |
| Welcome Bonus | None |
| Minimum Deposit | 300 |
| Minimum Withdrawal | 500 |
| Documents for Verification | Passport, Driver's License or Aadhar Card |
| Customer Support | support @crickex.com |
Crickex for Android and iOS
Nowadays, many bettors prefer to use a mobile app to bet on sports, especially on the IPL, because it is fast and convenient. The mobile app gives you access to betting at any time and from any place, and it also works even with a low internet connection. Crickex provides its own mobile betting app, which is available on Android which every user can download to their mobile device for free. Cricket also provides a mobile version for iOS. Following that, we will show you how to install the Crickex mobile app on your mobile device.
More about Cricket Betting Apps in India.
Crickex Apk Download for Android
To download the Crickex apk on your mobile device, follow these steps:
Dowload Crickex Apk
1

Find the download option for the app

Go to the Crickex website on your mobile phone through the browser and click on the banner at the top advertising the application for the betting platform.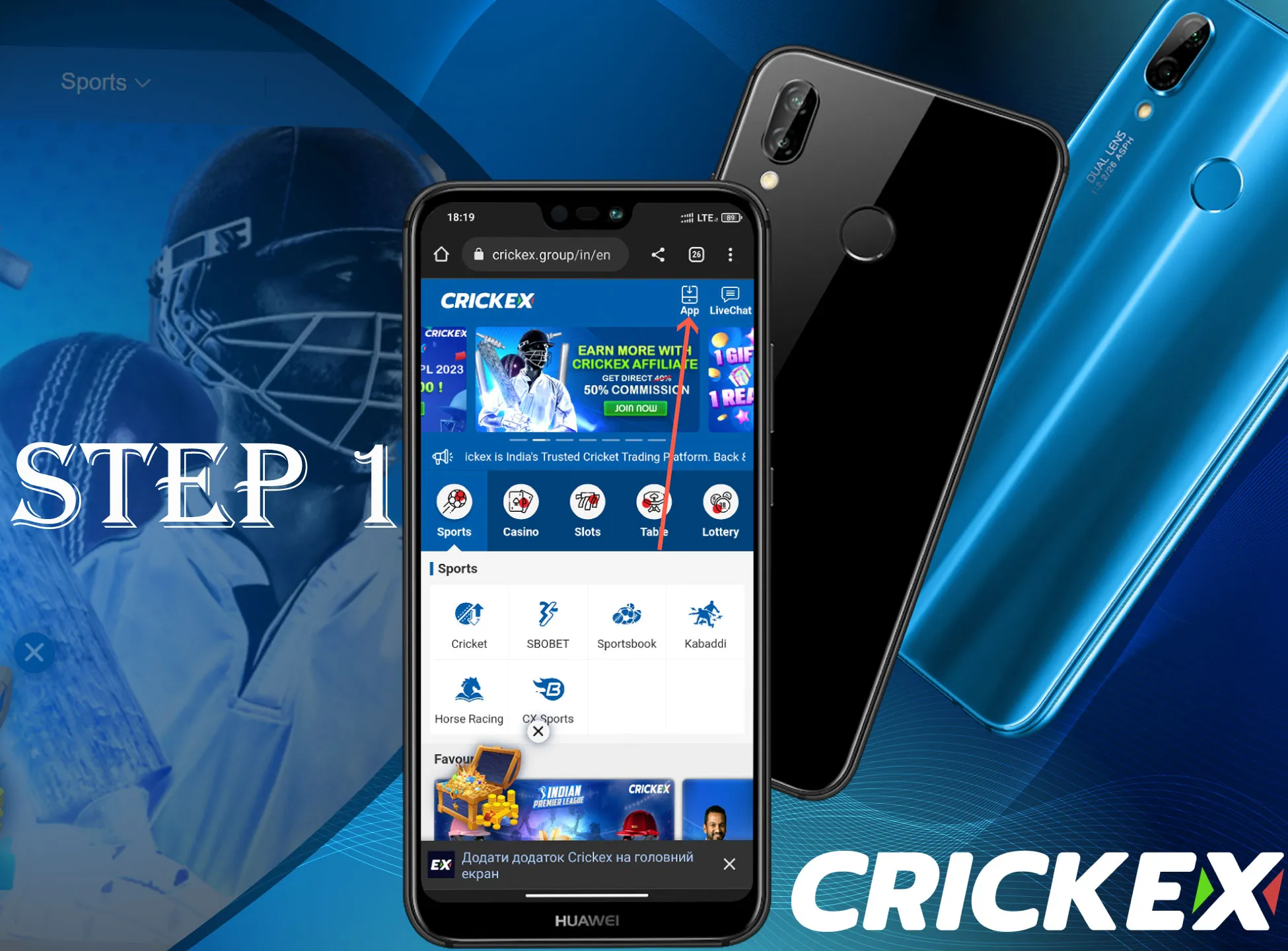 2

Complete the download

Depending on your device and browser, you may be prompted to confirm the download with a potential warning that the application may be harmful, given its an .apk file . Tap "Download" to proceed with the Crickex app download and add the file to your device.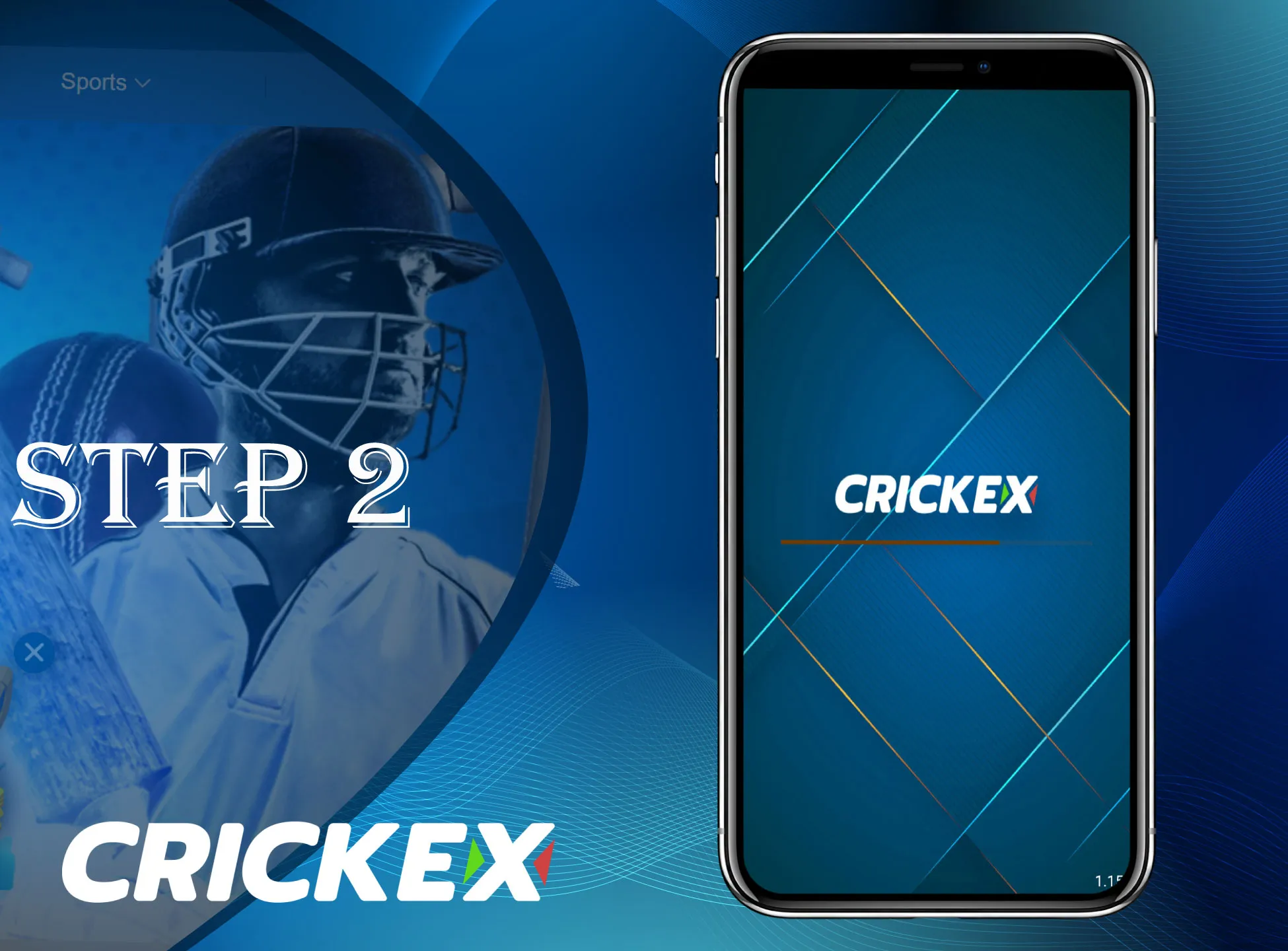 3

Ensure the app is allowed to install on the device

Before you can install the app, you must enable your device to download from unknown sources. Go to the security settings and switch on the toggle for this option.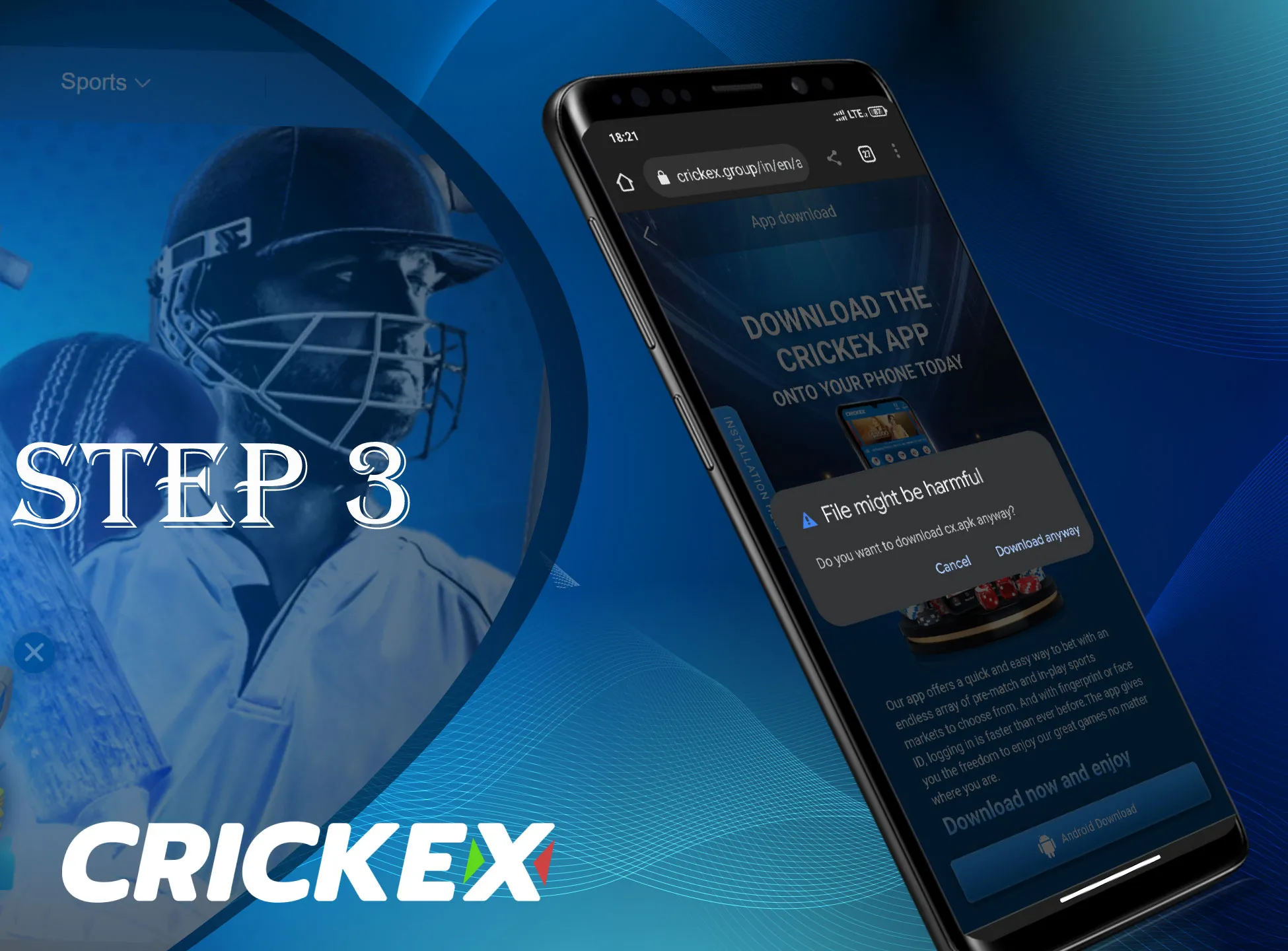 4

Install the application

Once the download is complete, you may need to go to your device's download folder to find the app file. Tap on it to begin the installation process. You may be asked to confirm that the app can make changes to your device. Tap "Install" or "Allow" to proceed.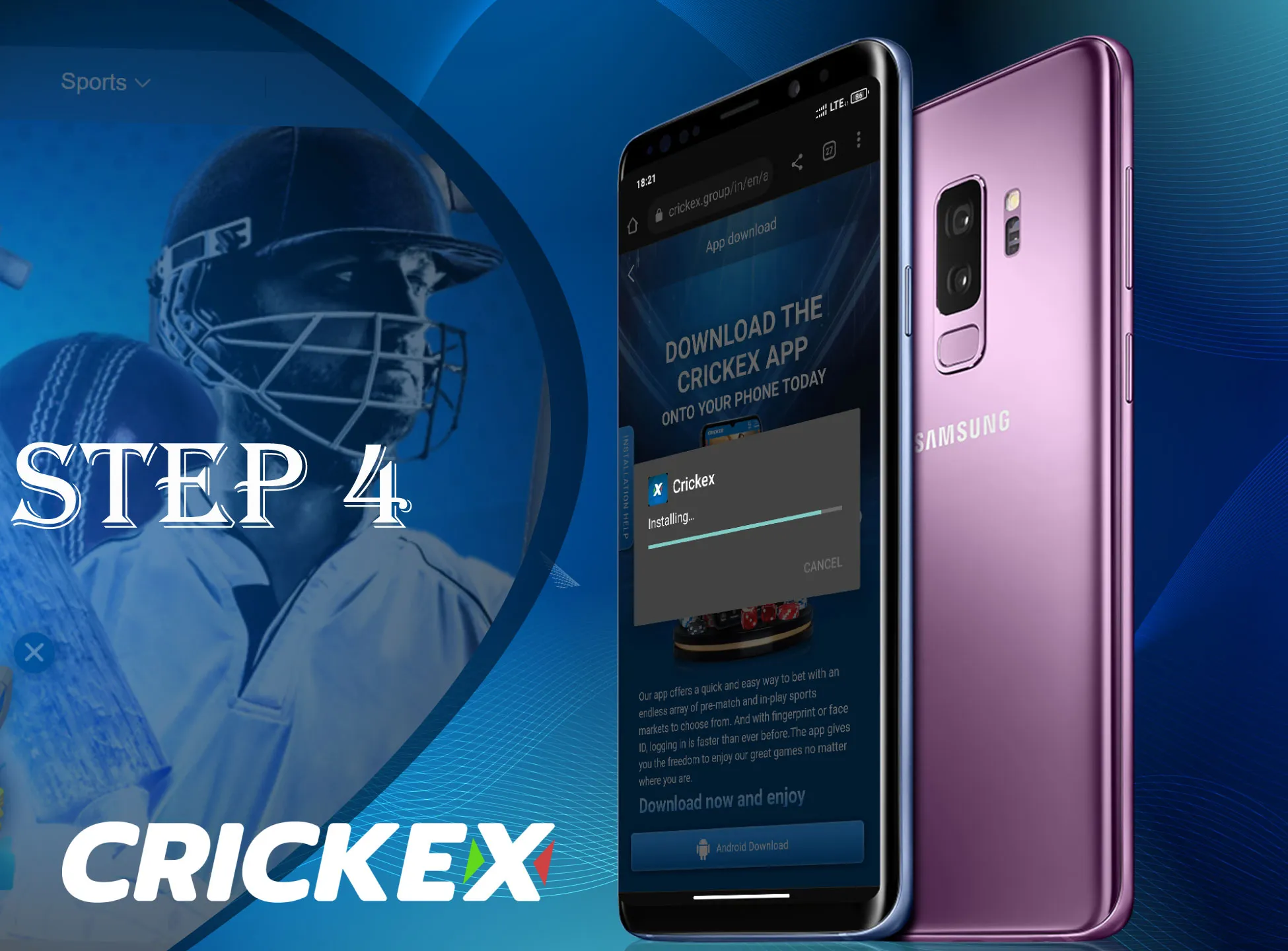 5

Complete installation and enjoy the app

After the installation is complete, an automatic security check will be performed. Once it is finished, you will have the option to open the app. Tap the button or go to the app drawer and find the Crickex icon to launch the app.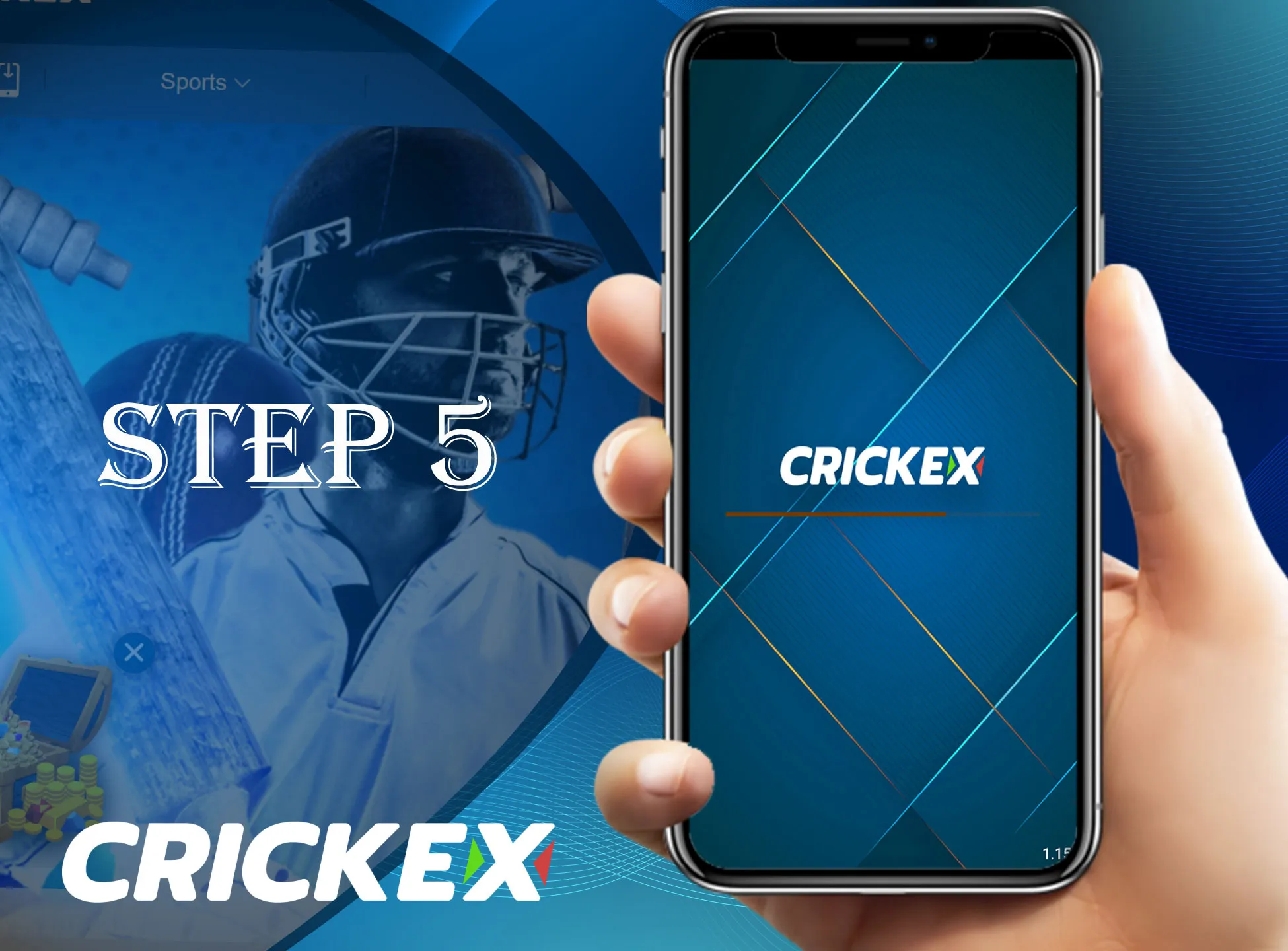 Crickex App for iOS
Crickex is currently working on an iOS mobile app that you can use on your iPhone and iPad. Users of iOS mobile devices can use the mobile version of Crickex for sports betting and casino gaming. The mobile version offers the best features of the site for iOS users. To start betting on Crickex, log into your Crickex account from your mobile browser and start betting right now!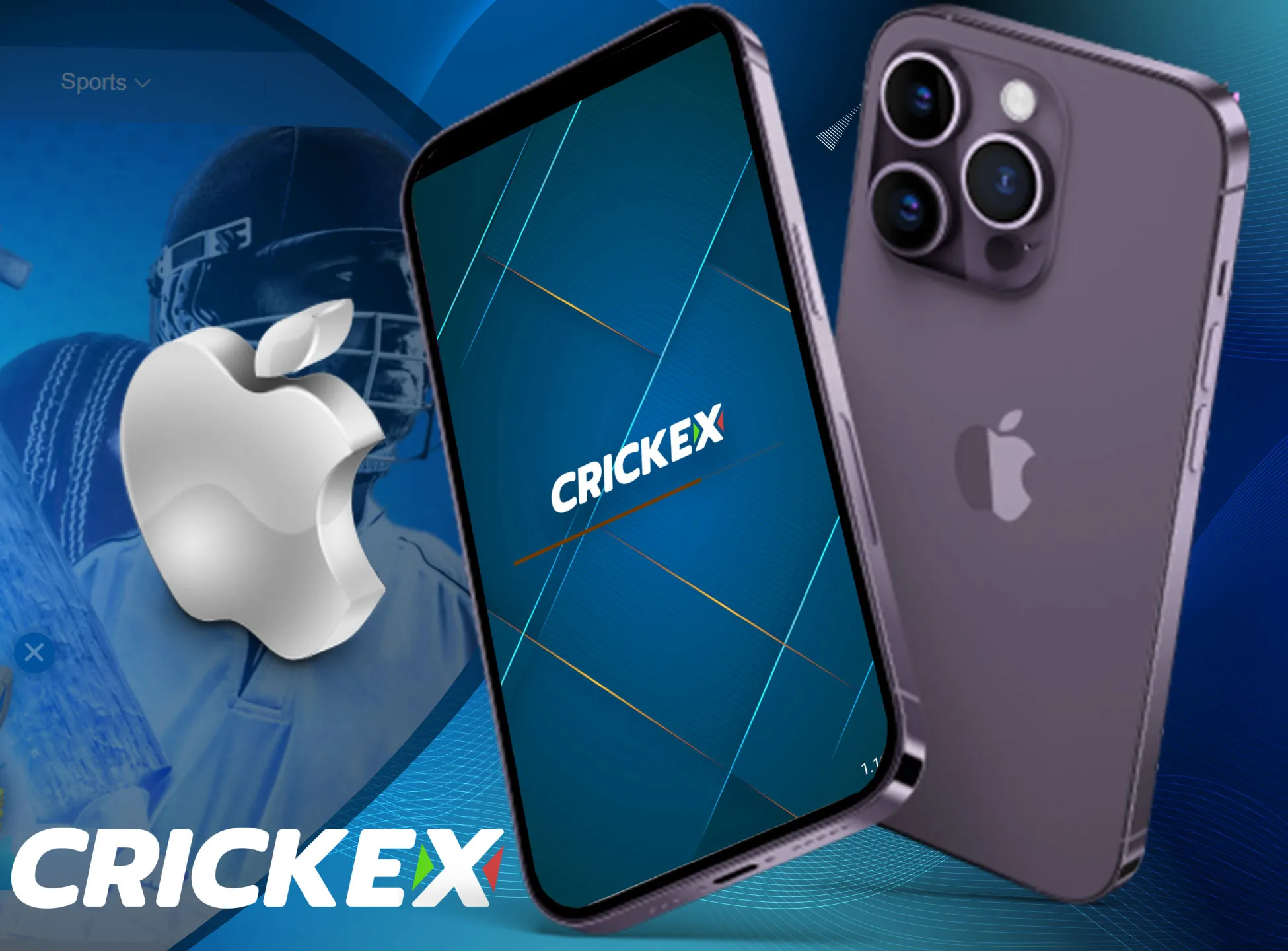 Crickex Mobile Version
The web version of the Crickex bookmaker is available to use through any web browser such as Google Chrome, Mozilla Firefox or Apple Safari. All the user has to do is type in the Crickex Online Casino and they will be directed to the Crickex Sports official website. The user interface for the Crickex web version is significantly different to its android counterpart even though both offer the very same features. For instance, users can navigate through the different sports and bookmakers available to place a Crickex bet on the landing page of the application itself whereas they have to navigate to this section through the menu provided on the website version. However, the processes to sign up, log in, and place a bet are more or less exactly the same on both to give the user a sense of uniformity across platforms while deriving the best of both worlds.
More about best Cricket betting sites in India.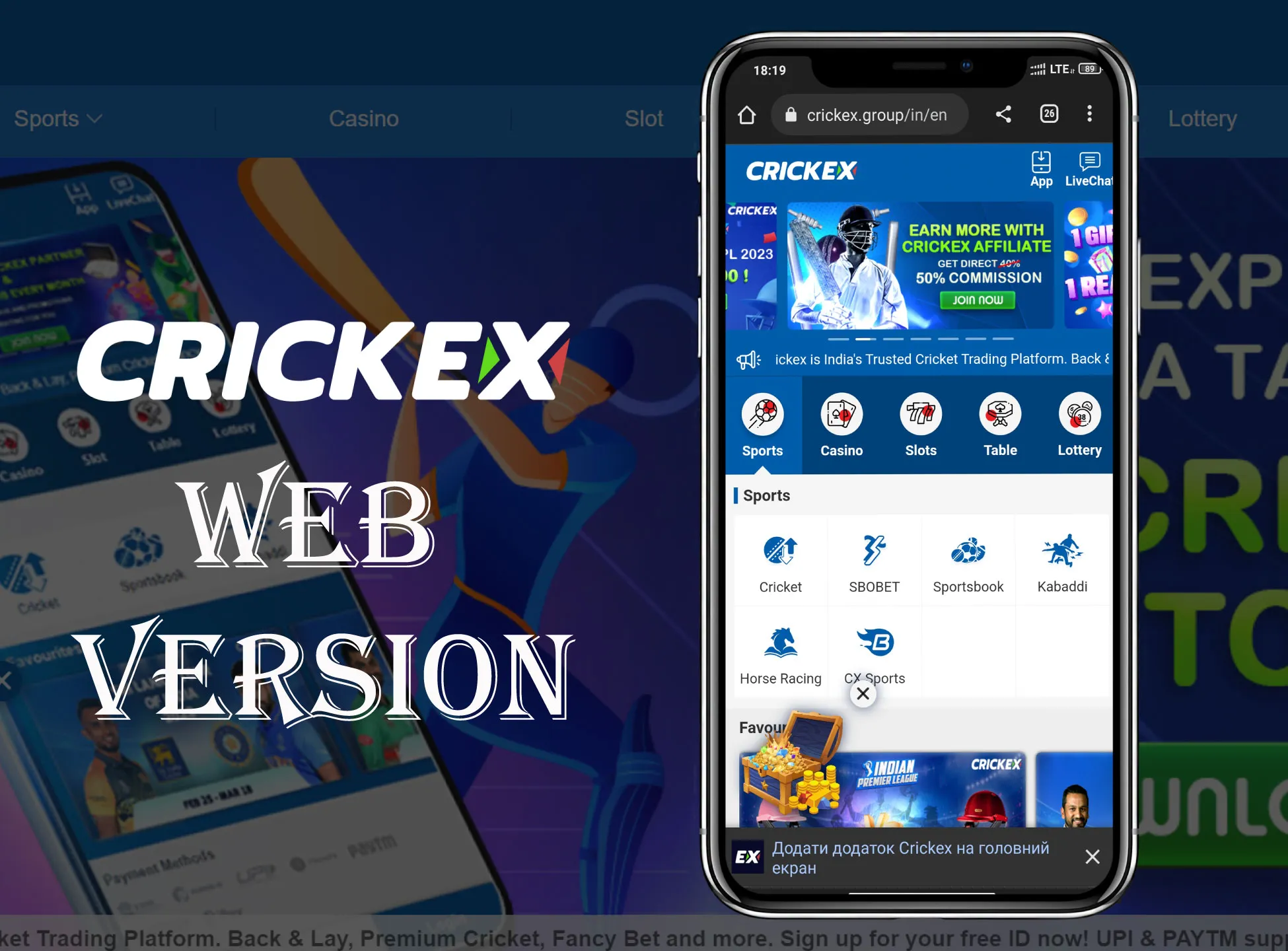 How to Register at Crickex?
The registration process at Crickex is very simple and won't take long, it will only take you a few minutes. To create a Crickex new account, follow these instructions:
Open the official Crickex website or mobile app.
Sign up. To do this, click on the "Sign Up" button in the top right corner.
Fill out the registration form. Enter the necessary information: username, password, currency and referral code if you have one. Then fill out the following form, which includes: name, email address, phone number.
Click on "Join Now" to complete the registration process. Also indicate that you are over 18 years of age and accept Crickex's terms and conditions.
Once you've completed these steps, your account will be considered created and you can start using the platform.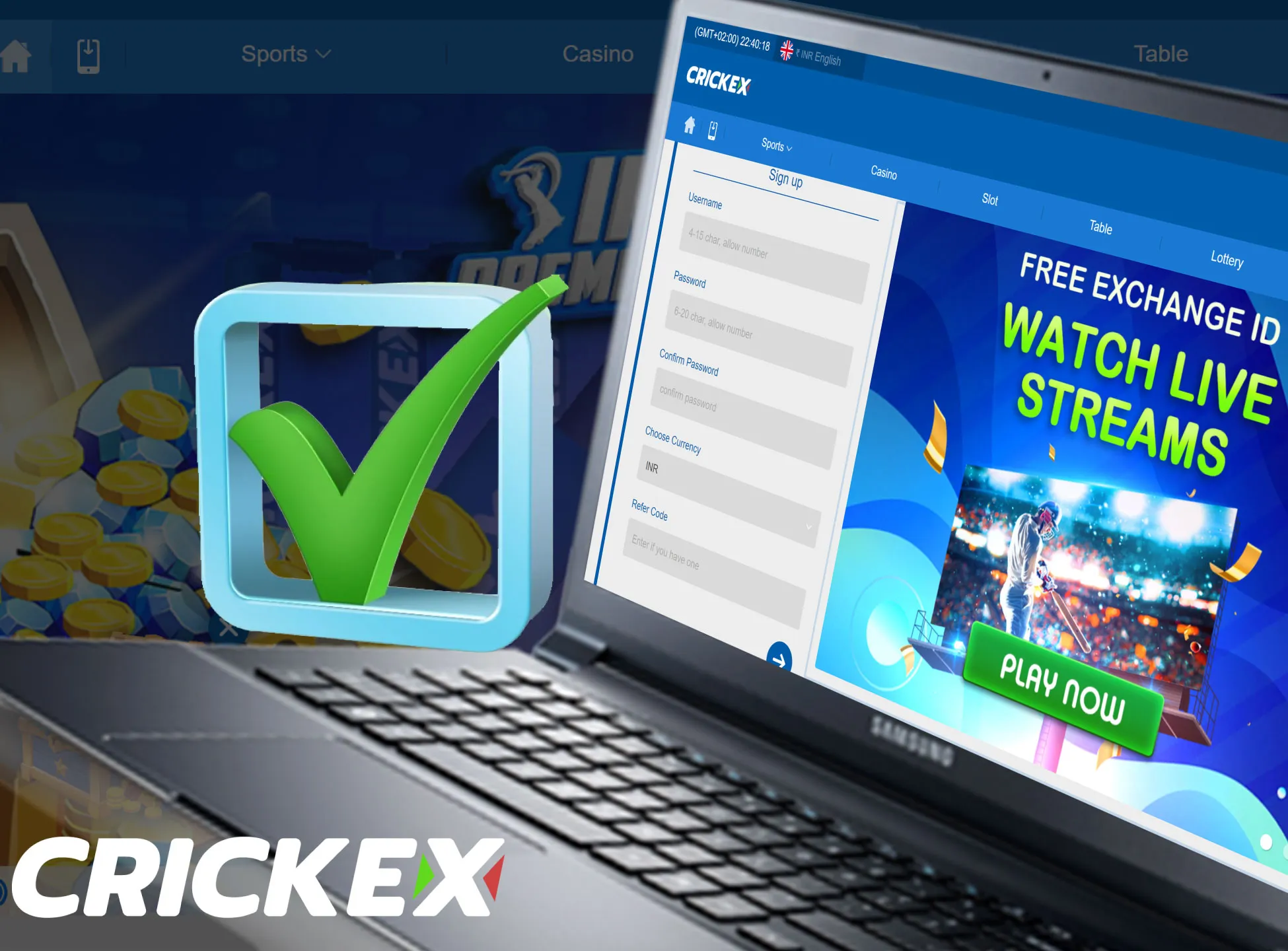 Crickex Bonuses and Promotions
Crickex betting company offers a generous system of bonuses and special offers to all of its users in order to make the betting process and your experience even better and more enjoyable. Despite the fact that the platform does not offer a crickex welcome bonus, unlike other bookmakers who only offer a few bonuses, the bonus system at Crickex is very diverse and is regularly updated with various bonuses and promotions for different events. At Crickex you can find welcome bonuses on sports as well as Crickes casino welcome pack bonus. There are also special bonuses available, such as:
Personal birthday bonuses, where each user receives a free bonus of 1,000 INR;
Referral Bonus where you and the friend you refer receive 500 INR each after your friend makes their first deposit. This bonus is unlimited, so you can receive bonuses for all the users you referred;
Weekly "Weekly Lucky Draw" bonus where iPhone 14 Pro is raffled off every week;
Gift Point Exchange, where after each bet you receive gift points, which you can later exchange for real money.
More information about bonuses, as well as the terms and conditions for receiving and wagering them, can be found in the "Promotions" section.
We will go over the bonuses on sports and casino in greater detail below.
Crickex Welcome Bonus on Sports
As previously stated, bonuses on the Crickex platform are regularly updated, so you can always take advantage of something new. There are currently several IPL-dedicated bonuses and contests available, including the Mega Bonus Contest with a prize pool of 80,00,000 INR, Daily 8.88% IPL Bonus with 1x Wager, and Daily IPL Sports Rebate 0.50% bonus.
More information about bonuses, as well as the terms and conditions for receiving and wagering them, can be found in the "Promotions" section.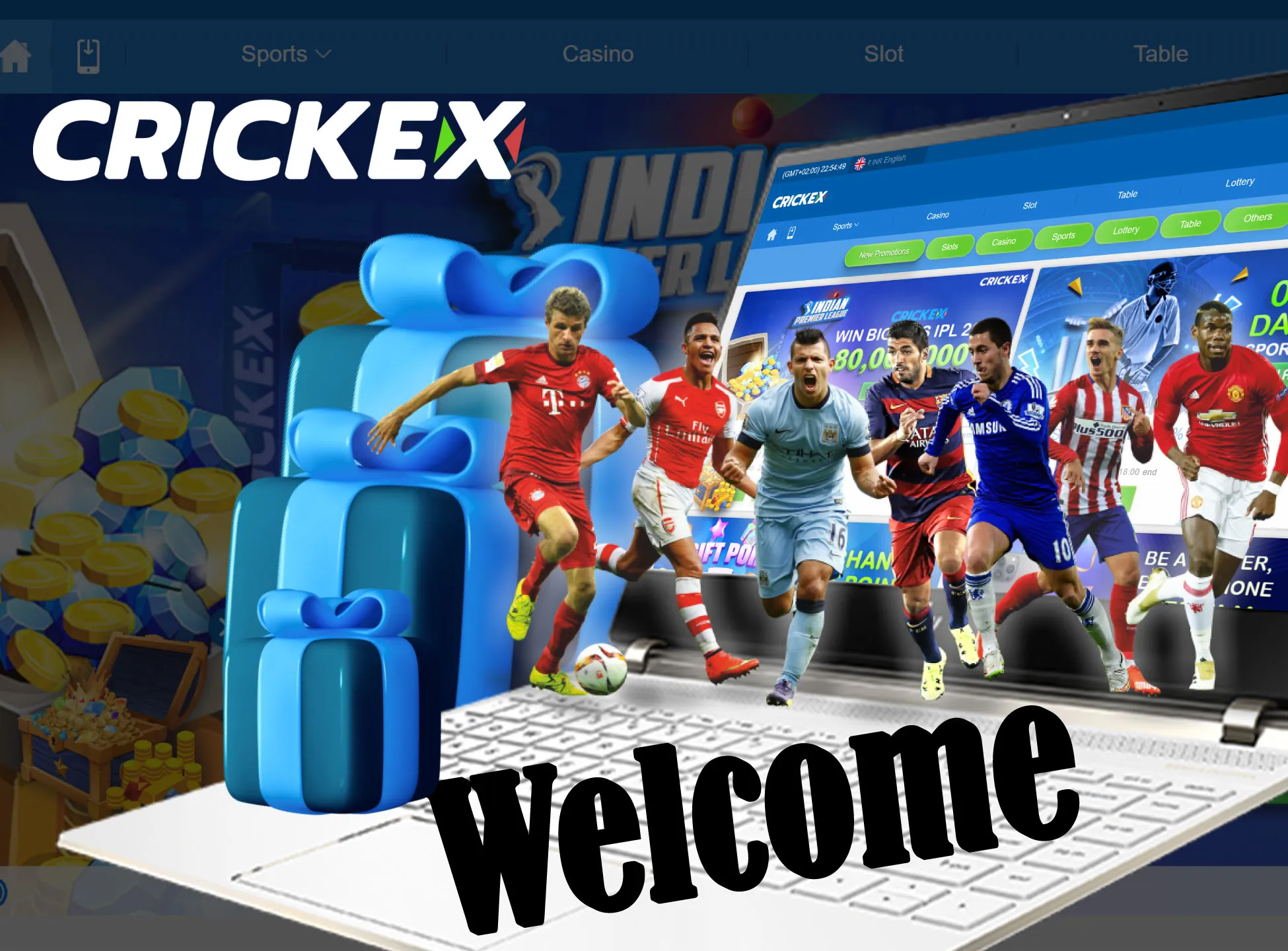 Crickex Welcome Pack Bonus
In addition to the bonuses mentioned above, there is also a crickex casino bonus that gives bonuses on crickex live casino and slots. When playing at Crickex online casino, you can take advantage of bonuses such as:
5% EVO Cashback up to 5,00,000 INR, where the cashback is transferred every Monday;
5% Sexy Cashback up to 5,00,000 INR, where the cashback is remitted every Monday;
0.80% Daily Live Casino Rebate;
5% Slot Cashback up to 5,00,000 INR, where cashback is remitted every Monday;
1.2% Daily Slot Rebate.
You can find all the details on how to receive and wagering bonuses in the "Welcome Bonuses" section.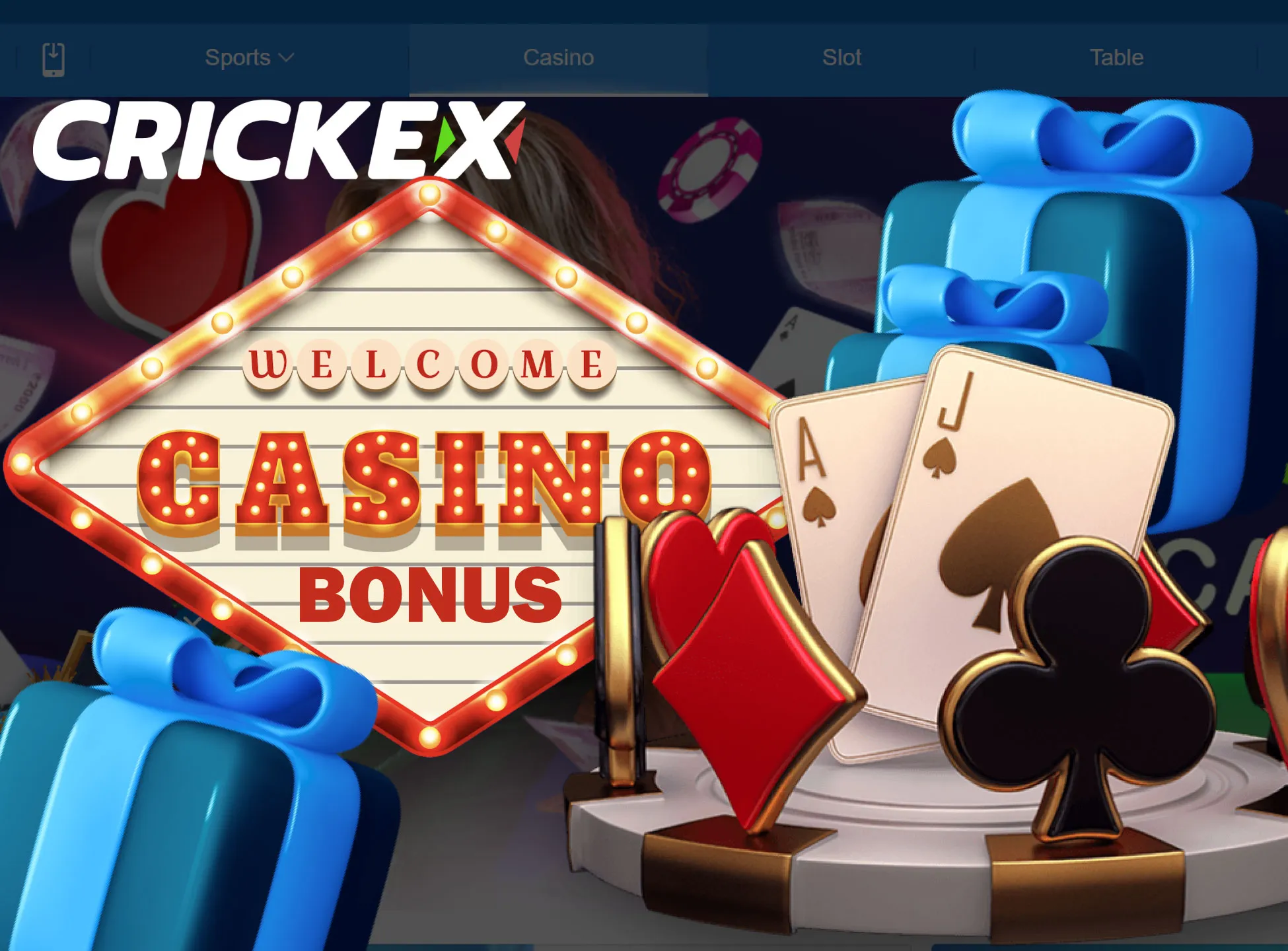 No-Risk Bet on Cricket
A no-risk bet is one that is placed against and in favour of the same outcome at the same time, ensuring that no money is lost regardless of how events unfold. For example, if a person bets on a specific team to win the IPL, he can back up his funds by betting for its defeat in the same match during a point in the game when it is in a favourable position, so that the odds on the opposing team to win are equal to or higher than the odds on the initial wager. Thus, regardless of the outcome, the bettor is guaranteed a return on his initial investment or, at the very least, a significantly lesser loss than he would incur otherwise.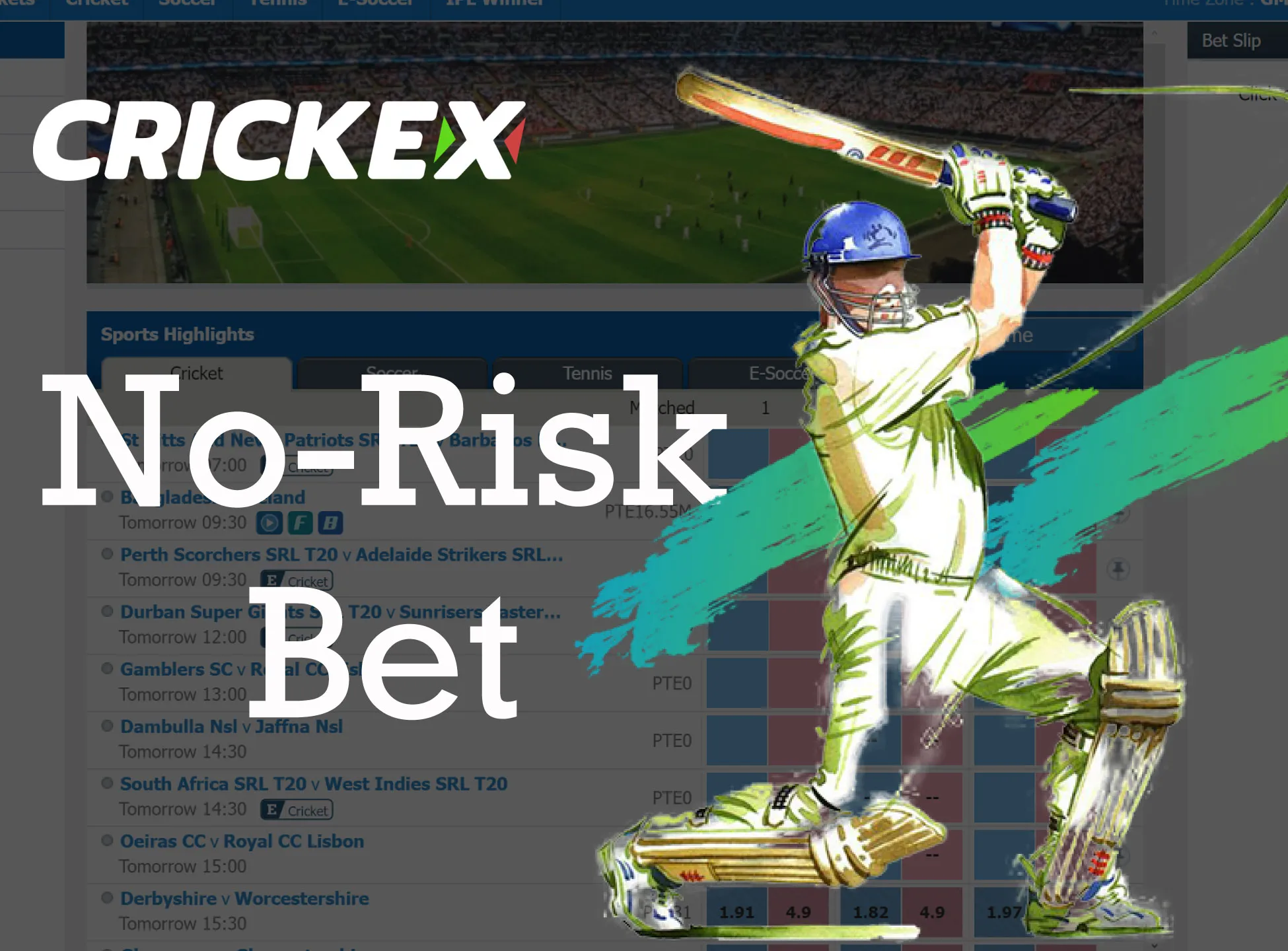 Crickex Rules and Regulations
In order to use Crickex services, it is important that users comply with certain rules and regulations set forth by the platform. For this reason, we recommend that you read the following important regulations:
First of all Crickex users must be at least 18 years old and they must meet the legal age requirements of their country in order to place a bet.
Users are also responsible for any actions taken while using their personal account. It is important to keep login credentials, such as username and password, secure and confidential at all times. It is also recommended that you change your password regularly for added security.
Creating an account on behalf of another person is not permitted, and all personal information provided during registration must be correct and belong to the user.
If personal information is subsequently changed, whether it be changes to the documents provided or changes to registration information such as phone number, the user must notify Crickex of all such changes by contacting customer support.
Each user can only create one account.
Crickex reserves the right at its sole discretion to cancel, terminate, suspend, withhold a player's bet or account if suspicious activity is detected. For example, if a player uses a VPN or other method that results in frequent IP address changes.
With a complete list of rules, you can read the section "Rules & Regulations" on the Crickex site or in the mobile app.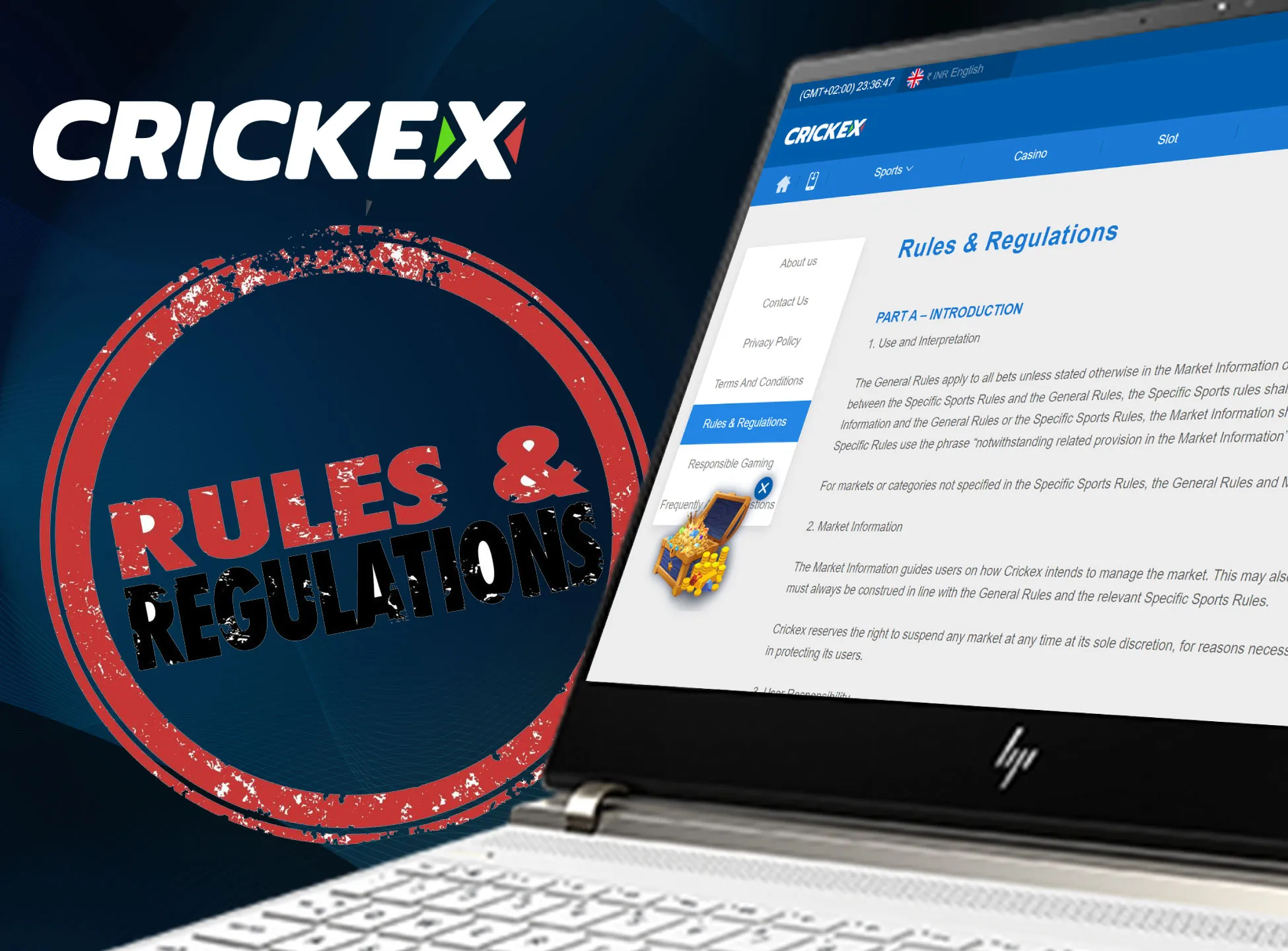 Login Process at Crickex
In order to log into your personal profile on the Crickex platform, you will need to enter your username and password that you created when you registered. Here are more detailed instructions on how to do this:
Open the official Crickex website or mobile app.
Click on the "Login" button at the top bar.
Enter your username and password in the window that appears.
Click on "Login now."
If you forget your password, you can click on the option "Forgot password?", after which a window will open offering two ways to restore or reset your password: you can do it via email or through a message that will be sent to your cell phone number.
If for some reason you still can't log in, you can contact customer support.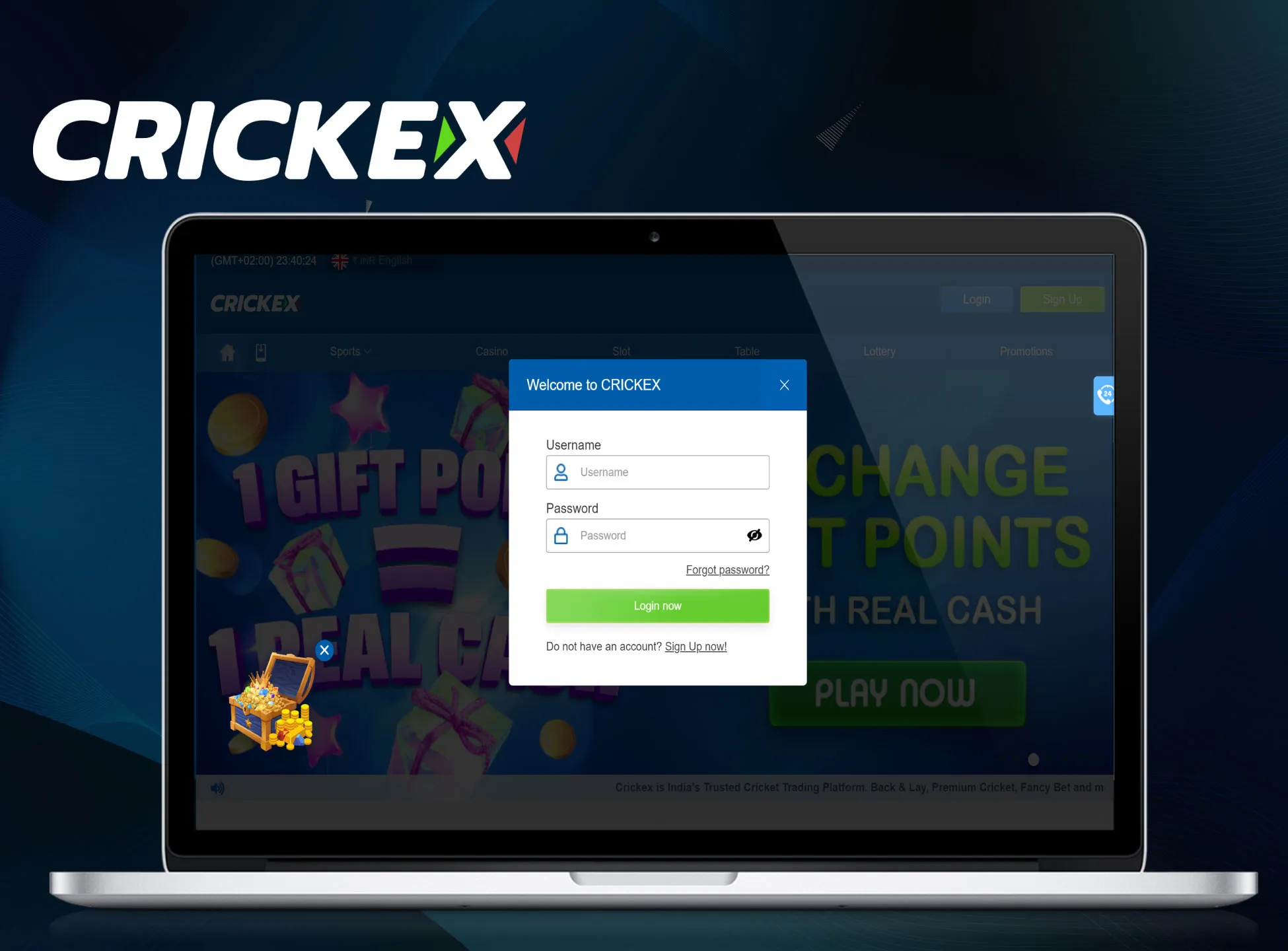 Account Verification via Crickex Website
In order to enjoy all the benefits of the platform, such as bonuses and various special offers, and to be able to withdraw winnings quickly and easily, you need to verify your account. For example, when you want to withdraw funds, you send a withdrawal request to the bookmaker, so in order for the bookmaker to verify all the data correctly and transfer money to your account, he needs confirmation that your account meets all of the necessary criteria.
In order to complete the verification process, follow these steps:
Click on the "Deposit" button on the top bar, which will open your personal cabinet.
At the top right corner you will see "Security Level: Un-Verified" and there will be two icons next to it: an envelope and a cell phone. First, select the envelope to get your verification code emailed to you, then enter it and confirm by clicking "Submit." Your verification level will be medium. Then select the cell phone icon and repeat the same process.
To fully complete the verification process, you'll need to send a photo of your ID to [email protected]. Acceptable forms of documents are: passport, driver's license (front and back) or national ID card (front and back).
Once you have completed all steps, your personal account will be considered verified and you will be able to easily withdraw funds, make crickex bet and enjoy all available bonuses and special offers.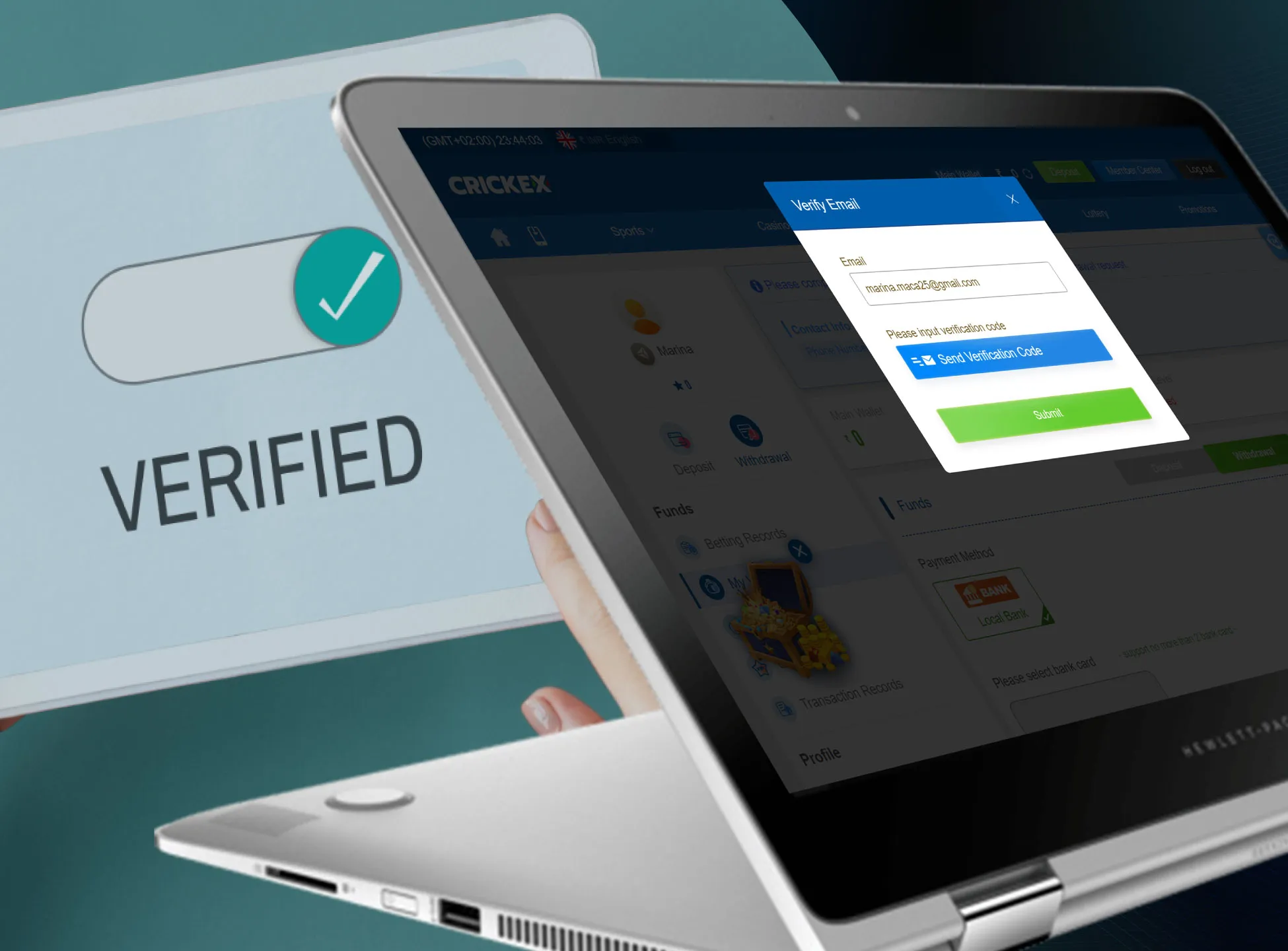 Deposit and Withdrawal Methods
To provide a simple deposit and withdrawal process, the Crickex betting site has integrated several popular payment methods in India. You can choose from nine different payment methods, each with a different minimum and maximum deposit amount. Although debit and credit cards cannot be used to make deposits, they can be used to make withdrawals. So, to learn how to deposit money in crickex and withdraw funds, we suggest having a look at the following table:
Crickex Online Sports Betting
On Crickex you can bet on a variety of sports such as: 
Cricket;
Soccer;
Basketball;
Tennis;
Kabaddi;
Baseball;
Badminton;
Golf;
Volleyball;
Horse racing;
Ice hockey and more.
The Crickex platform has a special "Sports" section with five main sections: cricket, SBObet, sportsbook, kabaddi, horse racing.
In the cricket section you can find various tournaments, cups and championships, including IPL. You can bet on both upcoming matches and live matches.
In the sections SBObet and sportsbook you will find many sports, including virtual. You will have live bets and pre-match bets on soccer, tennis, volleyball, motorsports, hockey and more.
In the last two sections, you will be able to bet on kabaddi and horse racing respectively.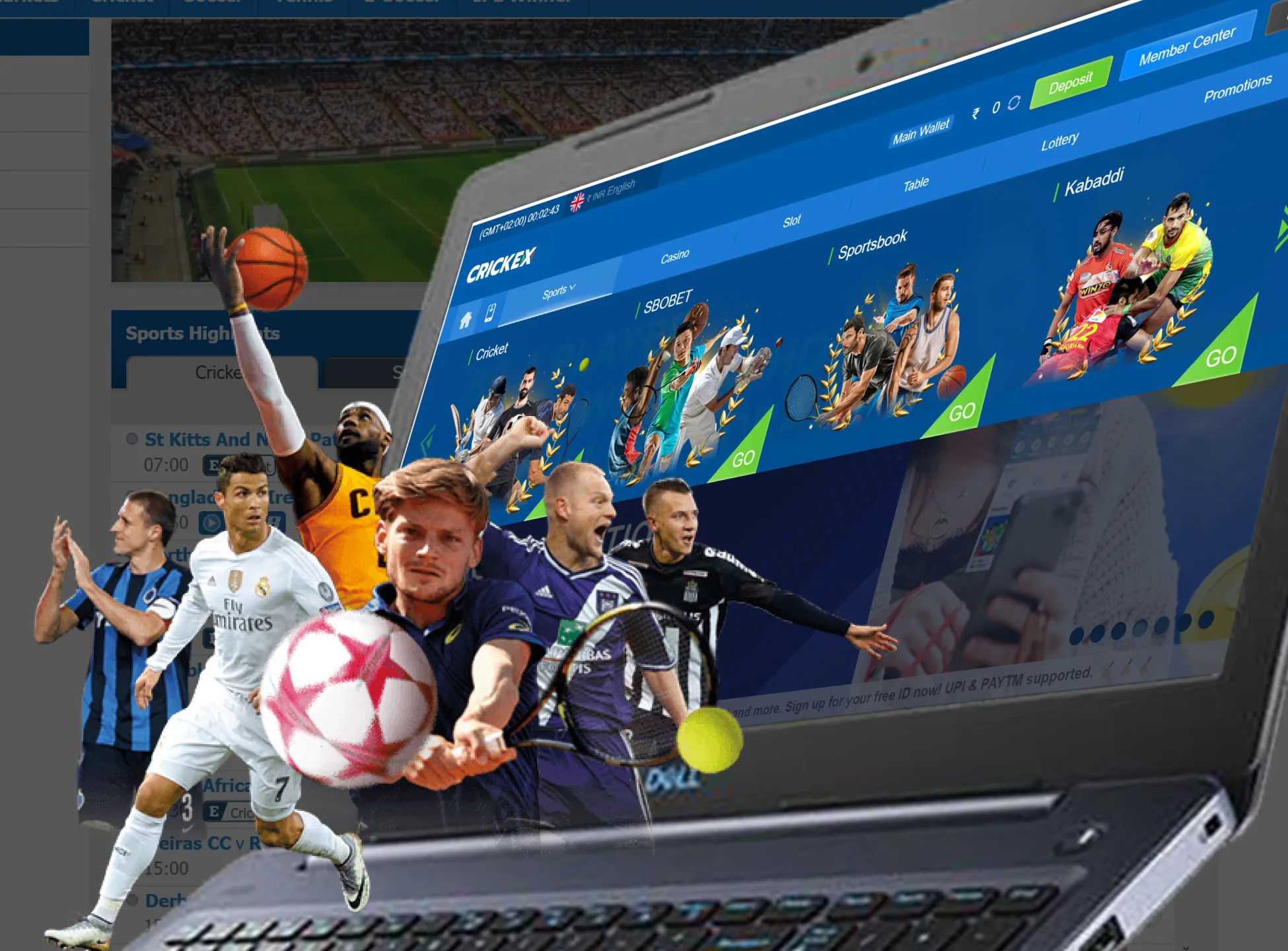 Crickex Virtual Sports
Currently, virtual games are growing in popularity and are almost as popular as offline games in terms of the number of fans. Crickex provides a special section for virtual sports with a special interface for live streaming games and betting odds updates. The process of betting on virtual sports is the same as for regular sports, and the available betting markets are almost similar. Listed below are some of the virtual sporting events that are currently available on Crickex and on which you can bet:
Virtual Soccer Euro Cup;
Virtual Soccer Champions Cup;
Virtual Soccer Asian Cup;
Virtual Soccer League;
Virtual Soccer World Cup;
Virtual Soccer Nation;
Virtual Basketball;
Virtual Soccer;
Virtual Tennis.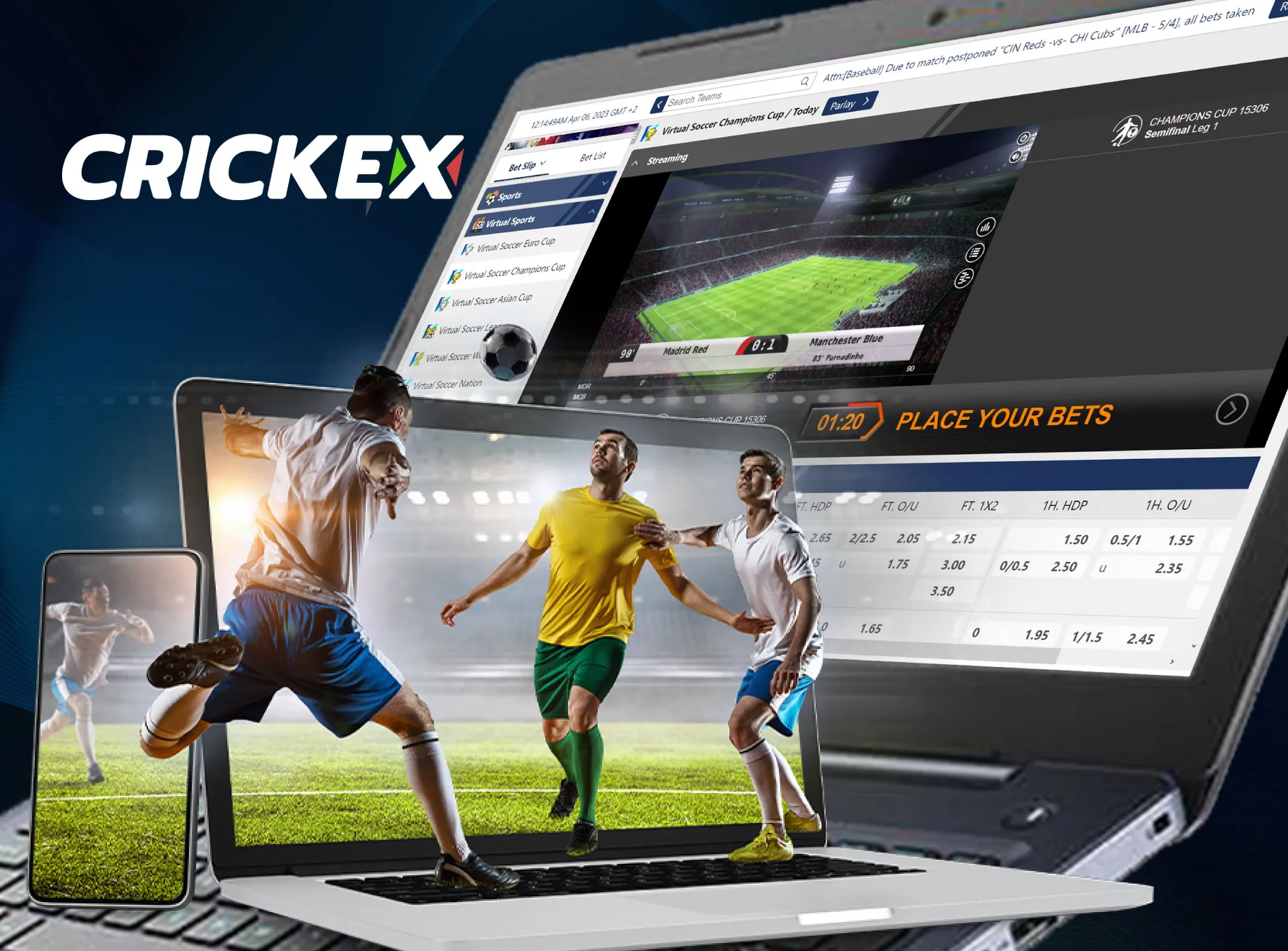 Types of Bet at Crickex India
On the Crickex betting platform, you will have access to a variety of popular types of sports betting. These include innings runs, team bets, over/under bets, handicaps, winner bets, pre-match bets, live bets and others. Below we take a closer look at the three most popular types of bets on Crickex.
Bets before the match
Pre-match betting allows bettors to place bets before the match even begins. This bet allows you to analyze the possible outcomes of the match in advance by studying the teams, their previous games and injuries, study the field where the match will take place, the possible weather and other factors that will help make a more confident bet.
Crickex provides pre-match betting on a wide range of sporting events, both big and small. Pre-match betting odds are generated by its own algorithm and because they involve less risk, are usually slightly lower than live match odds. Pre-match betting odds are higher for those bets with potentially higher risk and lower for those with lower risk, as an example, consider odds on favorites, which are usually lower, and odds on underdogs, where the odds are higher and therefore the potential payout is higher.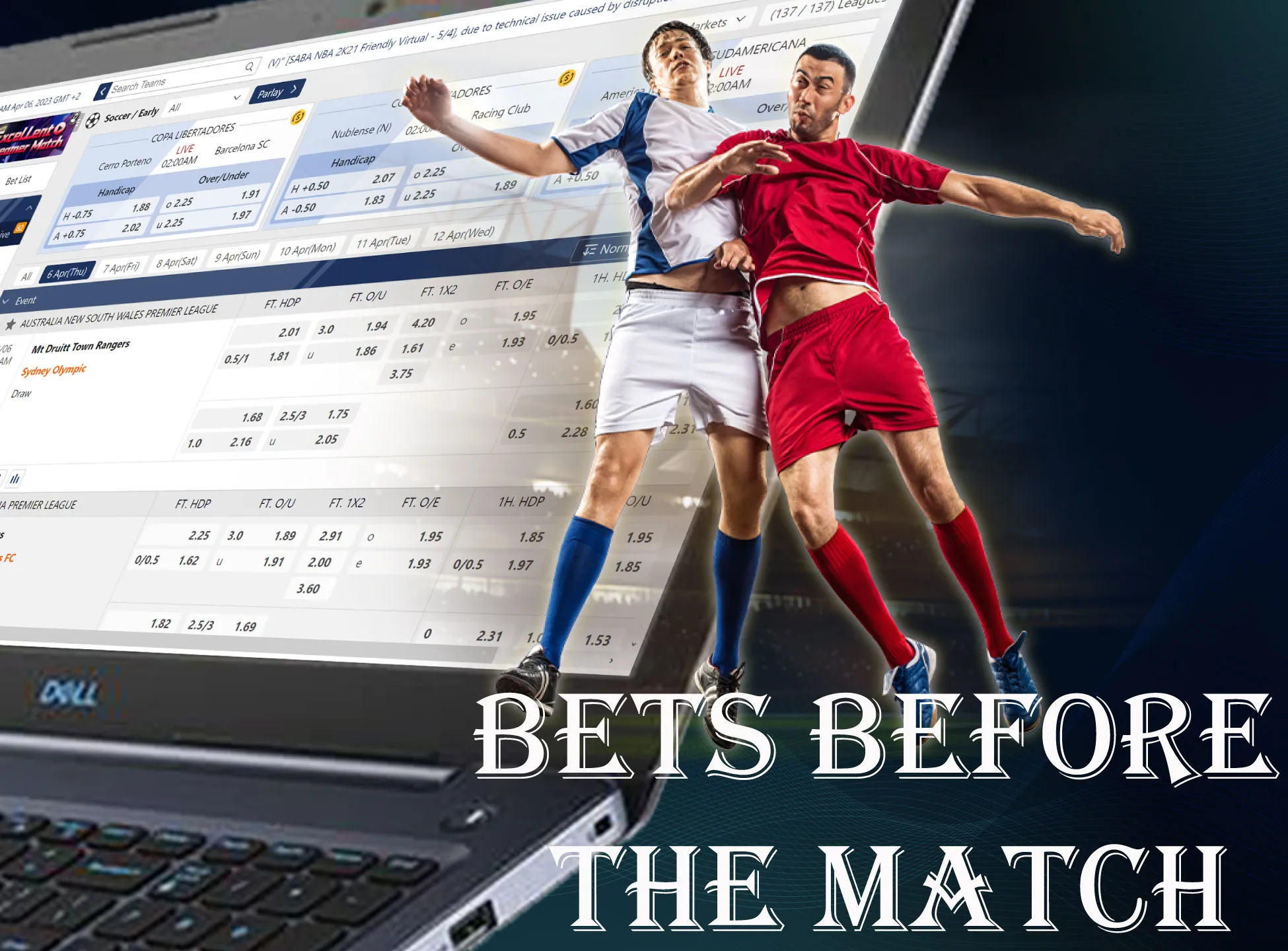 Live betting
Live betting allows you to bet on matches that have already started or are in progress. This type of bet has its advantages because you can react instantly to changes in the circumstances of the game or match in real time and bet accordingly, and also the odds on live bets are usually higher, which increases your potential profit.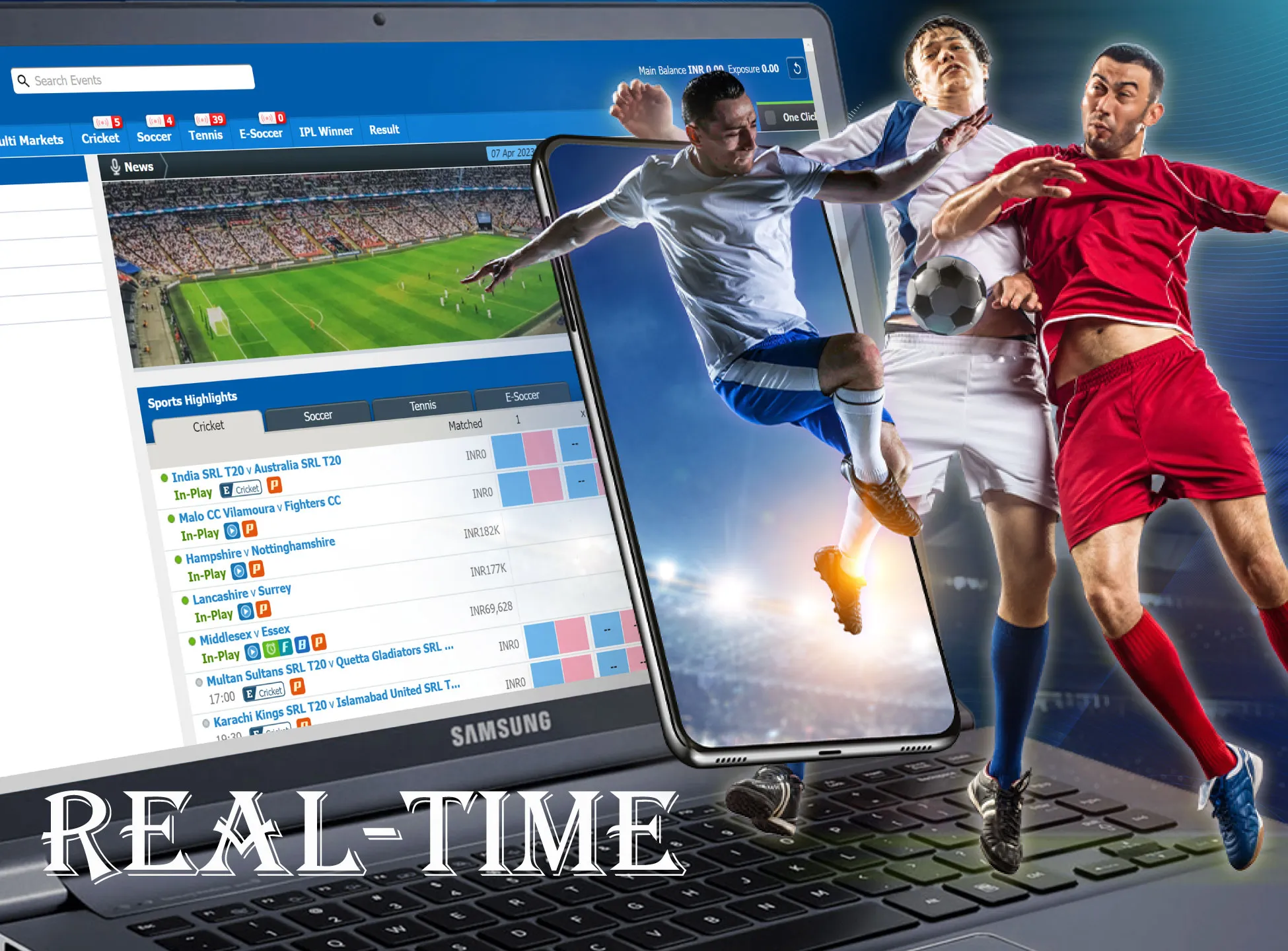 Handicap
Handicap is a type of bet on the difference of points, which equalizes the strength of teams. This bet creates an advantage or lag in the number of goals, points and other factors. A bet is considered successful if the team you bet on wins when taking into account the handicap given to it. Also, there are different types of handicap, which differ in their principle of action, calculation and the format of entry in the bookmakers' line.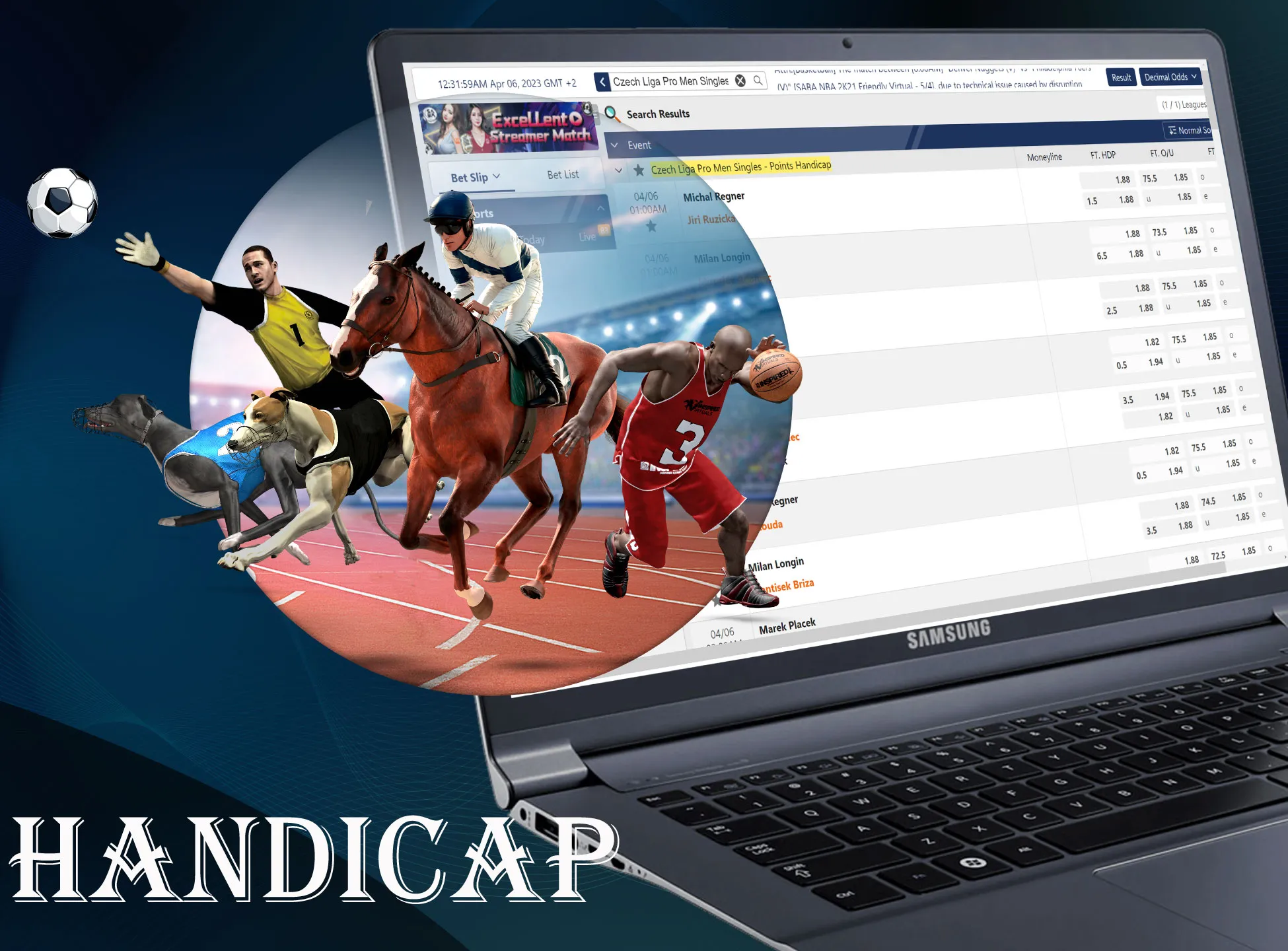 How to Place a Bet at Crickex?
It won't take you long to bet on Crickex because the process is very simple. We've put together a step-by-step guide to help you place your first bet! Take the following steps: 
Log in to your personal account on the website or mobile app by entering your username and password;
Make a deposit. If your account balance is positive, you can skip this step. If your balance is zero, go to "Deposit" section, which is located on the top panel of the site and among suggested payment methods select the one that suits you;
Enter the deposit amount. You will be offered the amounts you can deposit or you can deposit an amount you decide for yourself;
Enter the payment details to confirm the transaction and transfer the money to your account on the platform;
Go to the "Cricket" section and select the event and match you want to bet on;
Decide on the type and amount of your bet;
Confirm your bet.
Now all you have to do is wait for the result of the match to find out if your bet was a winning one.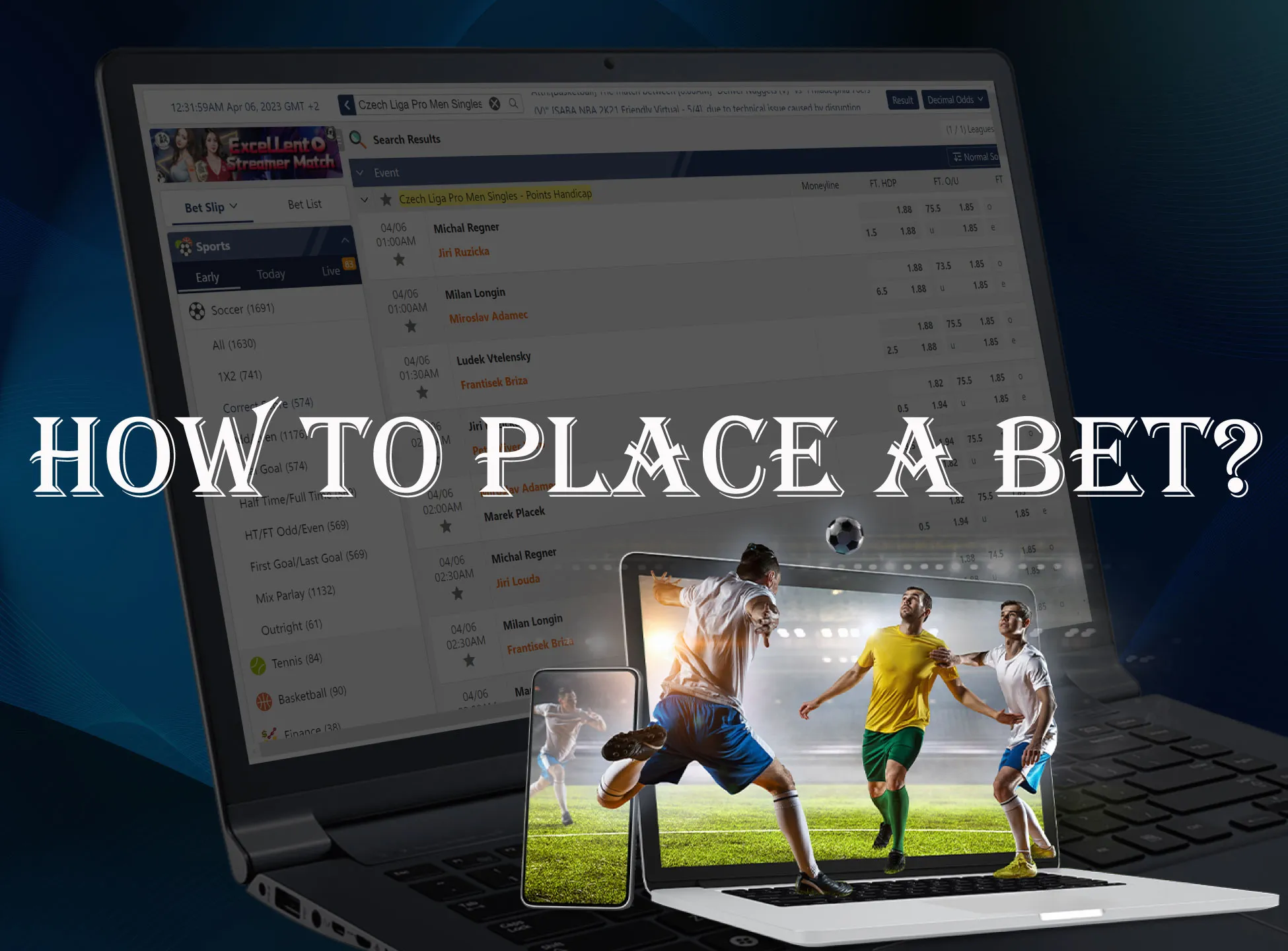 Crickex Betting Odds
The cricket odds in online betting have a direct impact on the amount of your potential winnings, so it is important to understand how they work. The less likely it is that an event will happen, such as that a certain team will win, the higher the odds offered, indicating a potentially higher profit, as the risk is also higher. Conversely, the odds are lower for those events that will happen with a higher probability because the risks are lower. 
To determine which team is more likely to win, you can use match odds to calculate the probability of winning and then place a bet based on the results of your calculations. A simple formula will help you do this:
Probability = (1 / odds) * 100%.
For example, if a bookmaker has set the match odds at 9.50 on the win of a certain team, then using the formula we get the probability of 10.52% that this team will win.
So, be sure to take the odds into consideration before betting on any event.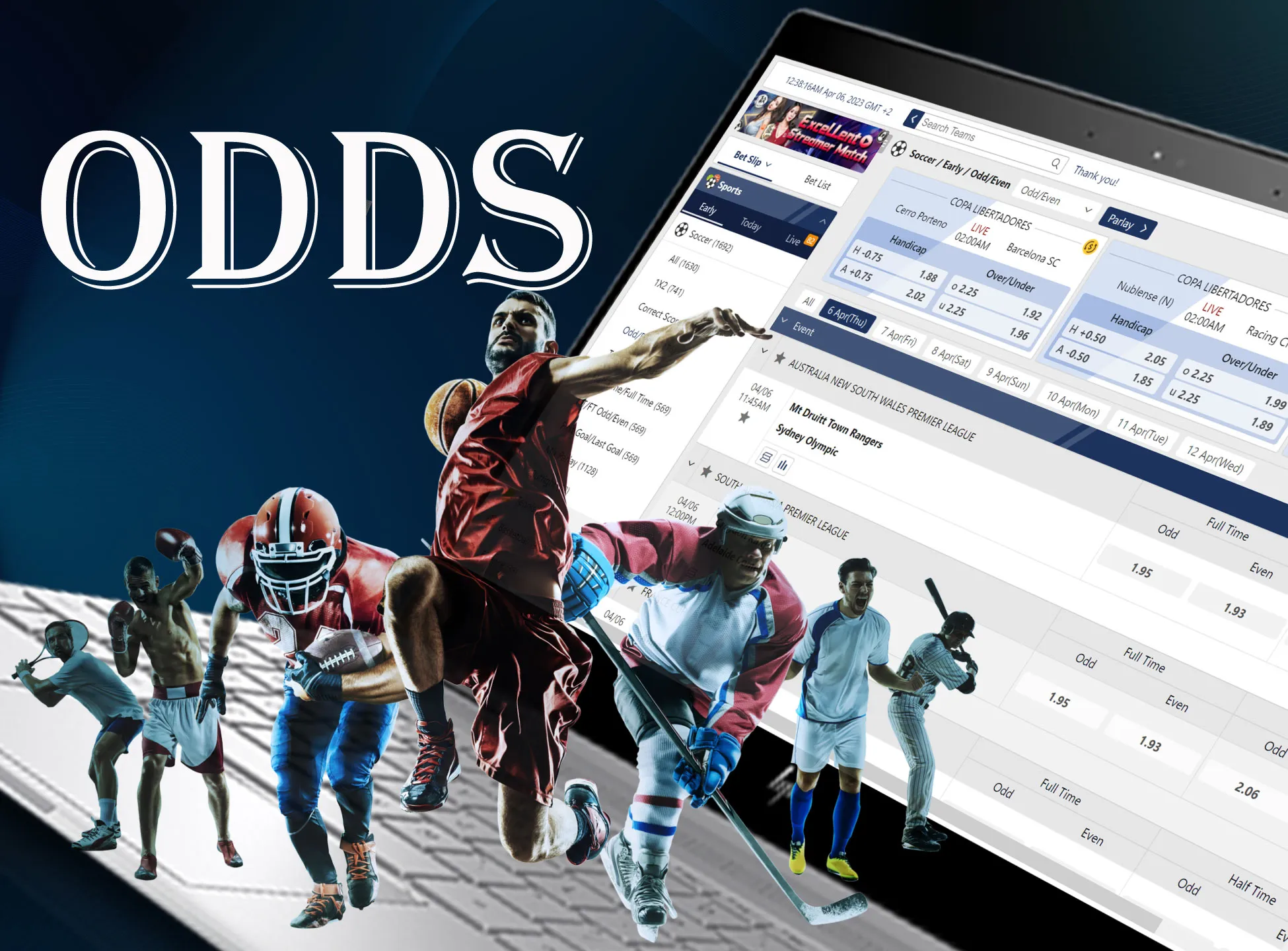 Crickex Live Streaming
Crickex provides a live streaming feature where you can watch the matches being played live. This feature is available both on the website and through the mobile app. This is very convenient, especially if you place live bets, because you can follow the match immediately.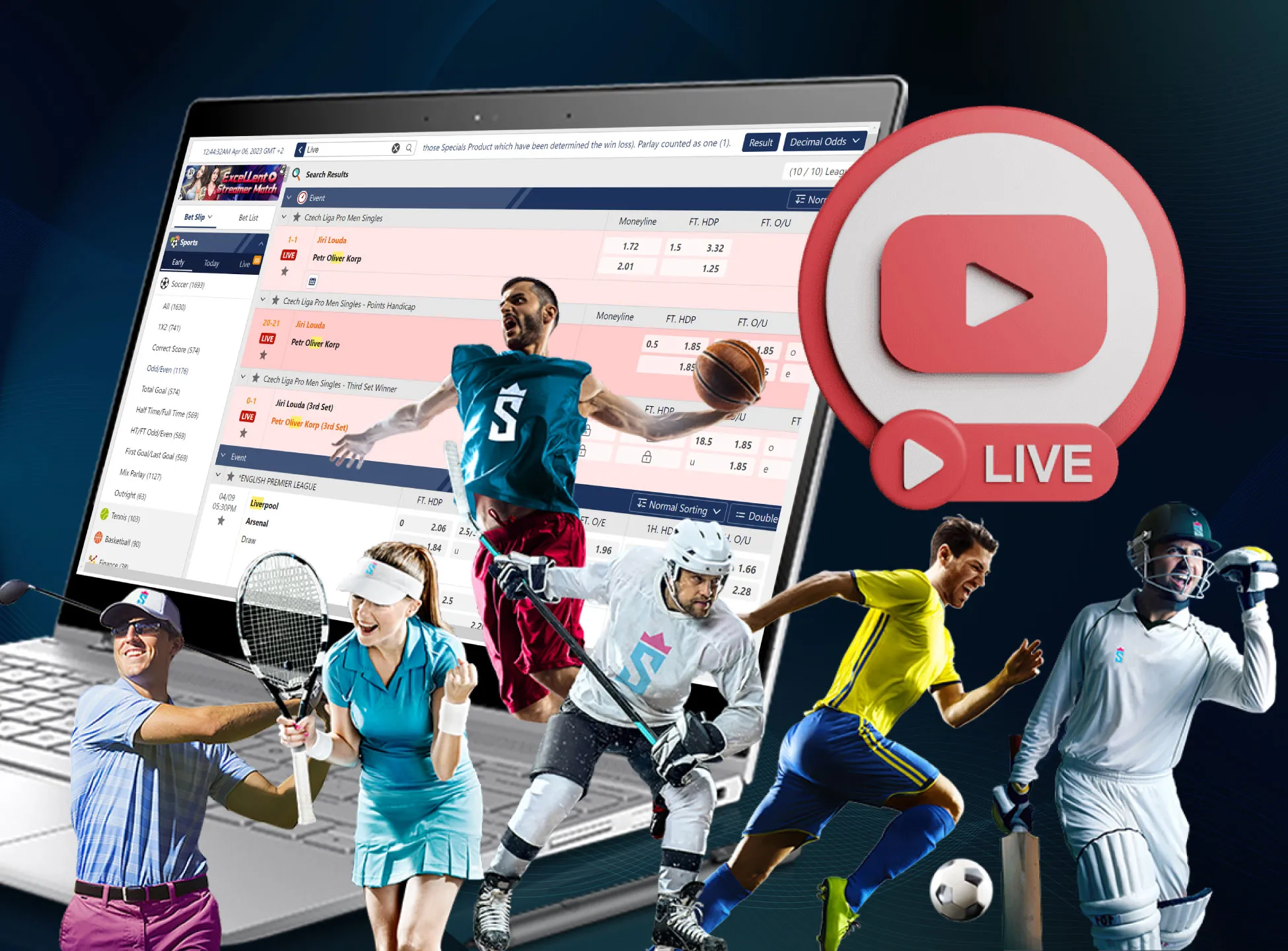 Security
Crickex understands that the security and protection of personal data is critical for all users, so we do everything we can to keep our customers' personal information safe from third parties. Crickex accomplishes this by utilizing Hypertext Transfer Protocol (HTTP), which enables the transfer of information in encrypted form, as well as Secure Sockets Layers (SSL), which encrypts data and aids in the transfer of sensitive documents over the Internet with minimal risk. Secure Sockets Layers, for example, are used when you make a deposit or withdrawal and help protect your data.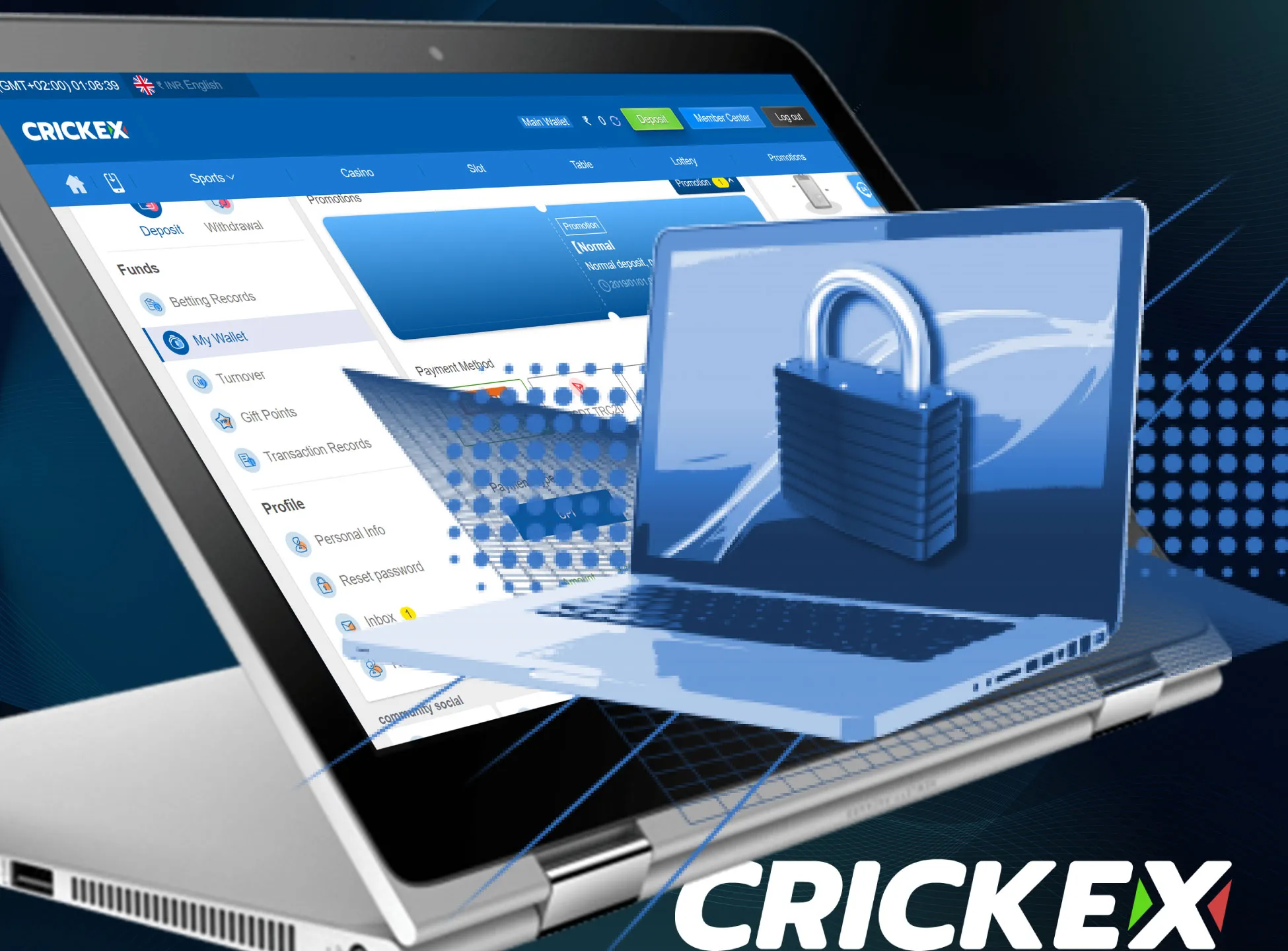 Crickex Contacts and Customer Support
Crickex offers 24-hour customer service to answer any questions you may have. Support is available in multiple languages and via various messengers, including WhatsApp, Facebook, and Telegram. Crickex customer support can be reached via email or live chat directly on the website or mobile app, in addition to messengers.
The support icon is located at the bottom of the website; click on "Contact Us" to open a new window where you'll have to enter your username and password before being redirected to a live chat with a consultant. If you're using a mobile app, the icon can be found at the bottom right corner of the screen.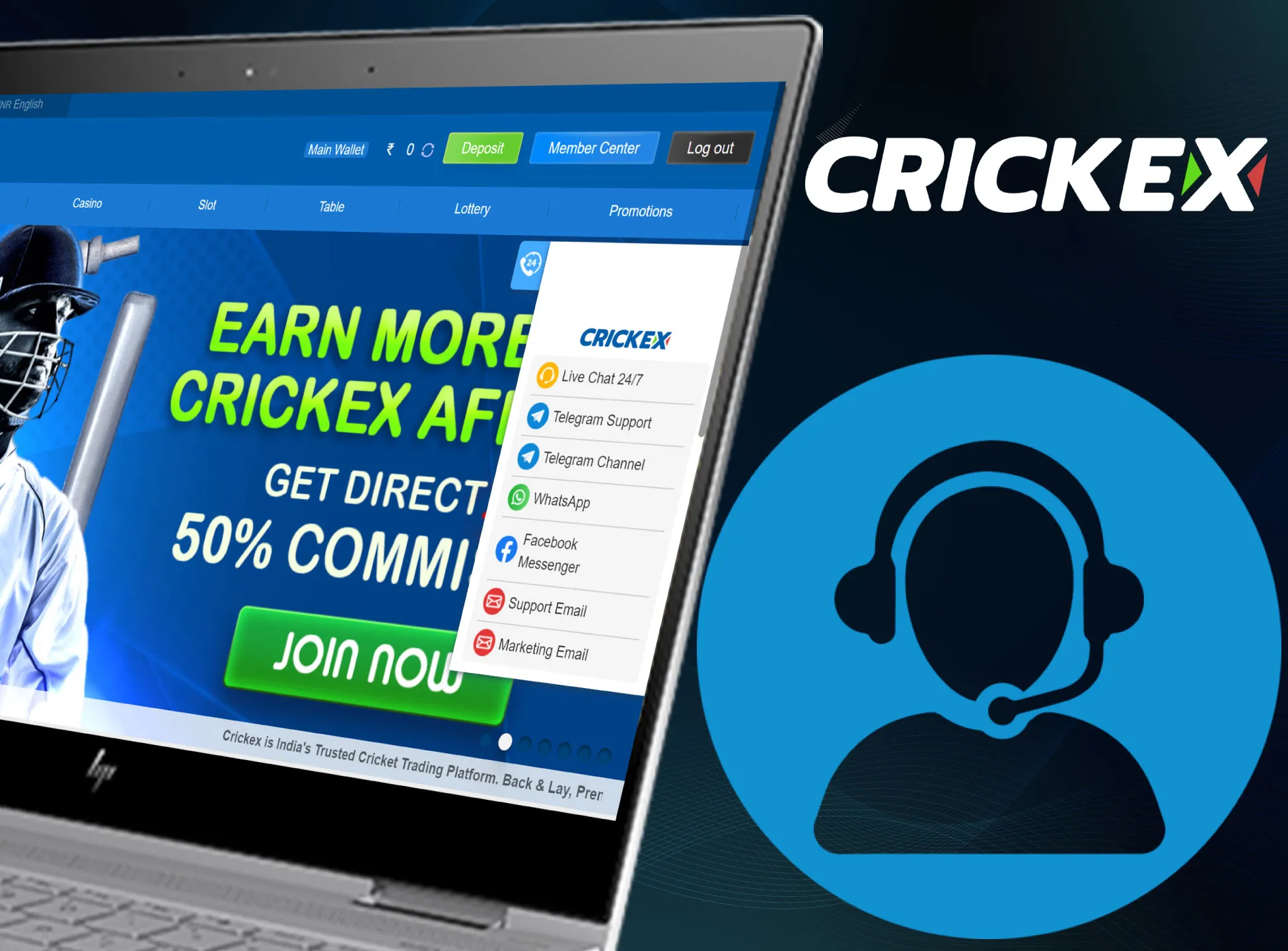 Benefits for Indian Players
Crickex is the type of bookmaker that focuses primarily on South Asia, so Crickex attempts to provide a number of benefits to users from this region. 
When using Crickex site or mobile app, Indian users will benefit greatly from the ability to make deposits and withdrawals in Indian rupees, avoiding the costs of exchange rates, which can be quite high at times.
Furthermore, for deposits and withdrawals, Crickex accepts popular Indian payment methods such as Indian debit cards, PayTM, UPI, cryptocurrencies, PhonePe, Apple Pay, bank transfers, e-wallets, and others. 
Furthermore, there is a generous system of bonuses and special offers that are regularly updated, and during the IPL, Crickex offers special daily IPL bonuses as well as the IPL Mega Bonus Contest!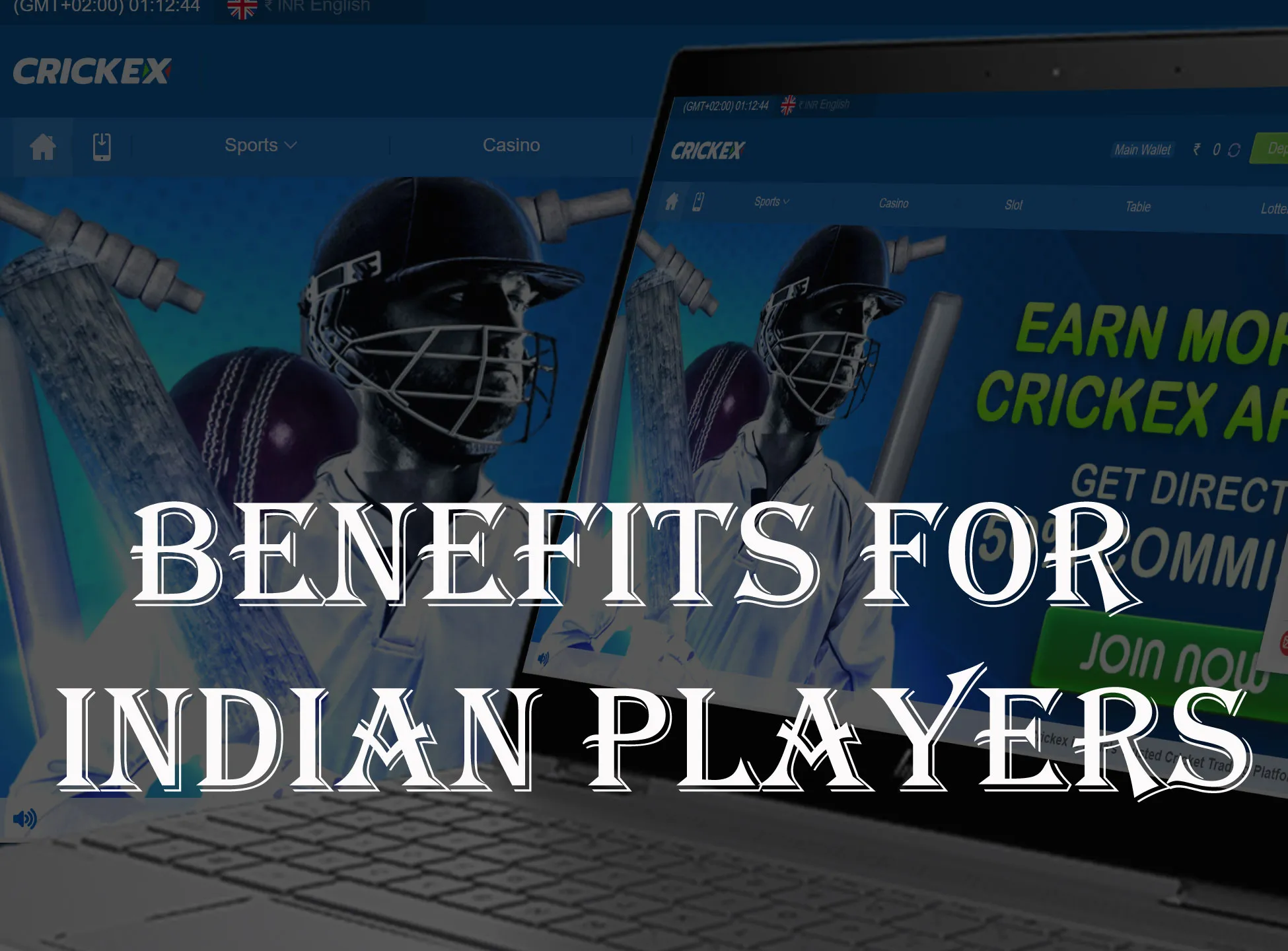 Crickex Affiliate Program
Every Crickex user can join the Crickex affiliate program which offers its members to earn 50% commission of total net profit for lifetime!
In order to become a Crickex affiliate you just need to fill in an application form and send it to the bookmaker for consideration. This usually takes about 3 working days. Then, the manager will contact you on WhatsApp, Telegram or via email. Once your application is approved, you will become a member of the affiliate program and can start receiving commissions for your referred users. A unique tracking link will be created for you, and any new users who sign up through that link will be counted towards your affiliate line. All income earned by your referred users will be deposited into your bank account using the payment method of your choice. Affiliate withdrawals are made once a month. The minimum monthly payment for an affiliate is 500 INR, if the amount is less than 500 INR, it will not be counted. To get 50% commission an affiliate needs to have at least 5 active players who make deposits.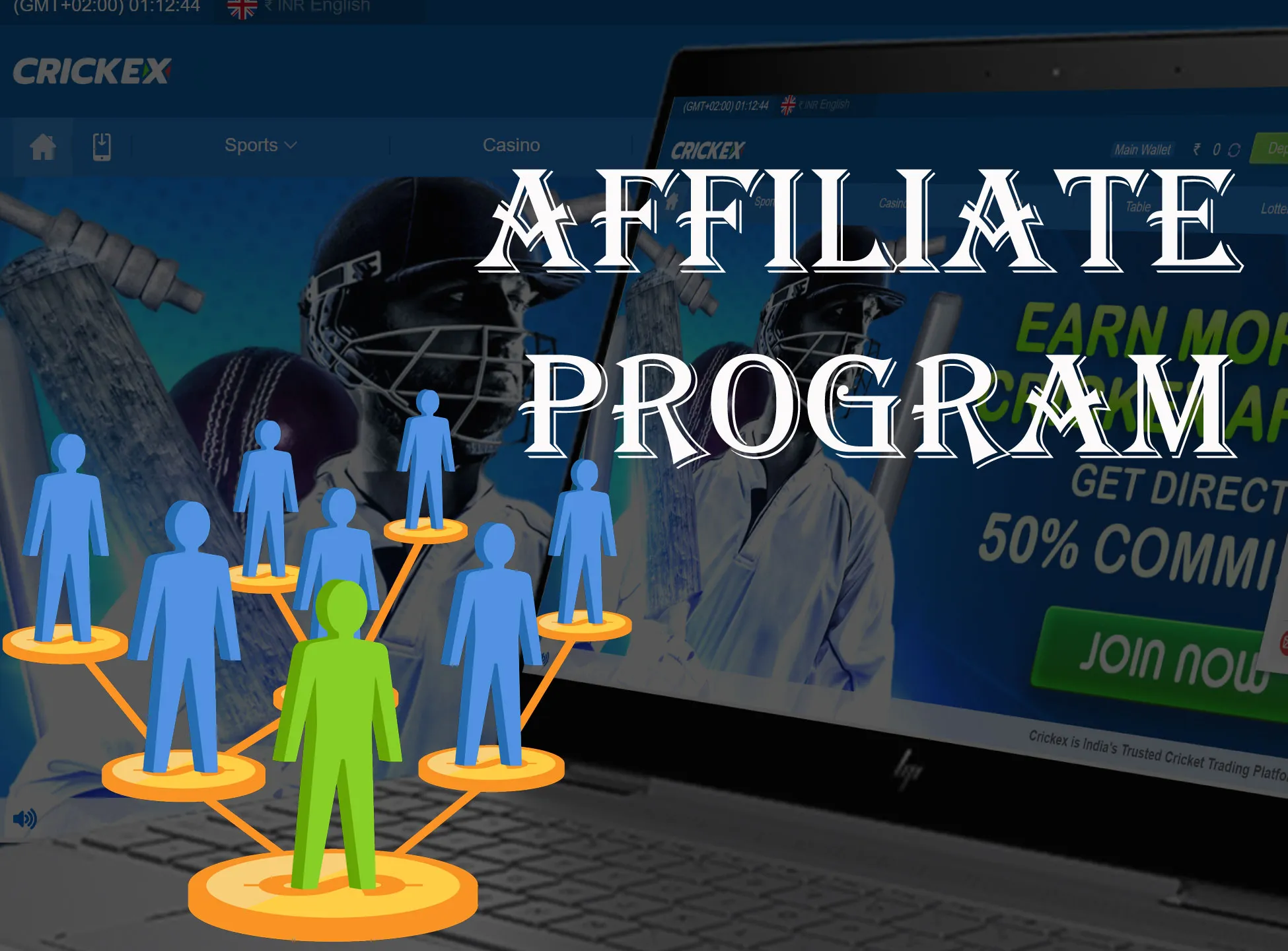 Conclusion
When it comes to sports betting and casino games, the Crickex betting platform is one of the most well-known and popular among Indian customers. Crickex provides access to a wide range of sports and a variety of events, both international and local. Crickex offers several forms of bets, a wide range of betting markets, and outstanding odds for sports betting.
Crickex provides you with access to a wide range of online casino games as well as an incredible live casino where you can play for real money.
Aside from the aforementioned benefits, Crickex also offers a mobile application, bonuses, an excellent personal data protection system, a simplified registration process, a number of payment methods, 24/7 customer service, and much more.
By using Crickex, you are choosing bets that are comfortable, reliable, and quick!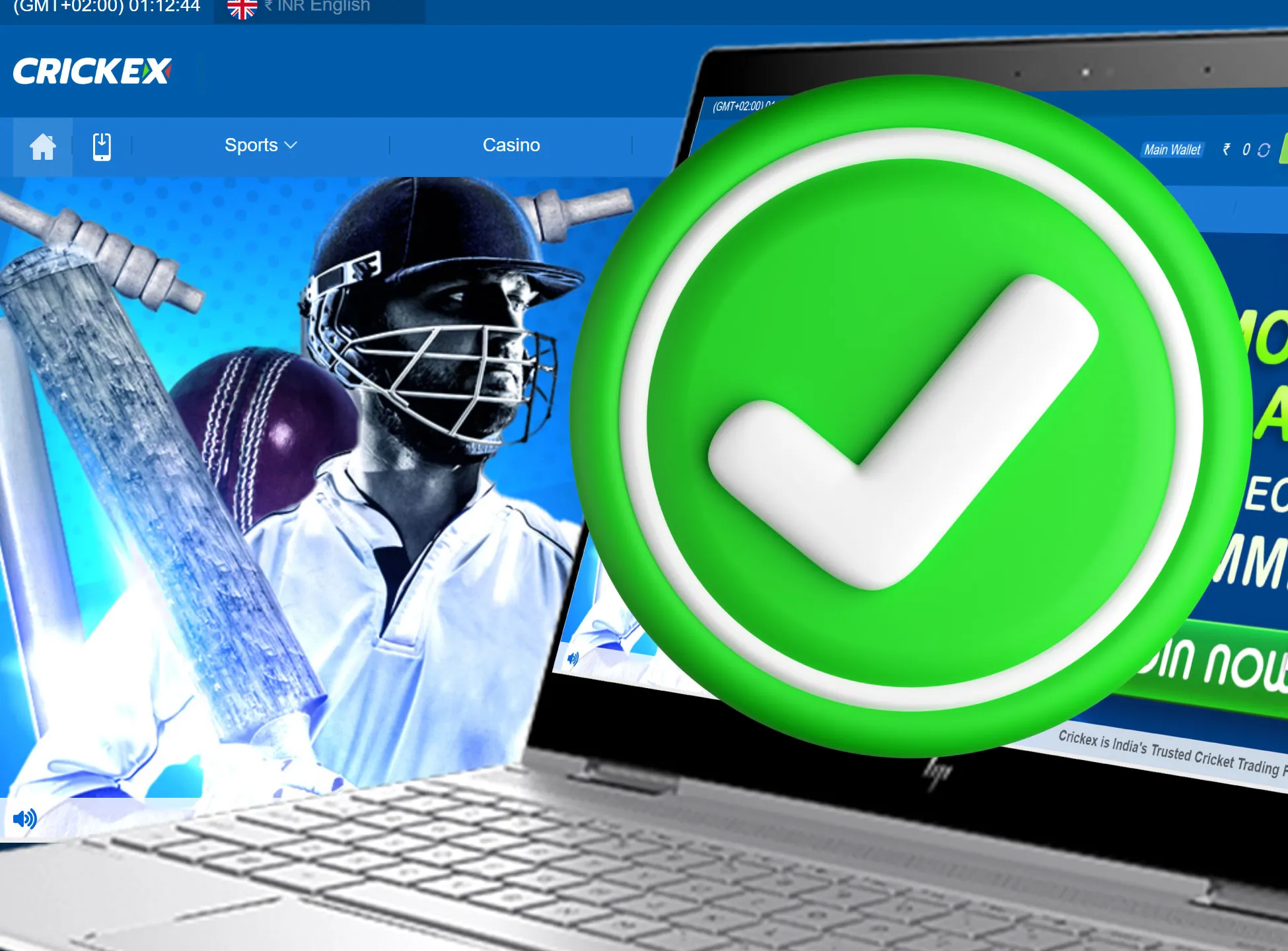 FAQ
Can I deposit Indian Rupees via Crickex?
Yes, you can deposit and withdraw funds to the platform in Indian rupees as it is one of the currencies used by the platform. You will also have access to various popular payment methods in India that you can use to make transactions.
How to deposit money in Crickex?
To learn more about how to add money in Crickex you can check out the section called "How to Place a Bet at Crickex". In short, you need to go to the "Deposit" section, select a payment method, enter the deposit amount and the necessary payment data.
Can I register an account from Indian jurisdiction?
Yes, you can register an account from Indian jurisdiction as Crickex primarily functions for Indian users and is a legal bookmaker which works under the Curacao license.
How to sign up on Crickex?
In order to register on the Crickex platform and create a personal account, we recommend to check the "How to Register at Crickex" section for a detailed description of the process. You will find it above in this article.
Is real money betting safe with Crickex?
Yes, real money betting is safe with Crickex because Crickex pays special attention to the security of its users' personal data and uses the latest data encryption technologies such as Hypertext Transfer Protocol and Secure Sockets Layers to do this.
Are casinos legal in India?
In India, there is no official law that prohibits online betting or casinos, so the answer to this question is yes. However, before you sign up for a bookmaker platform, check if it is licensed.
Updated: