The Best Betting Apps that Accept Neteller
We have compiled a list of cricket betting apps in India where you can make payments using Neteller. Choose the best one for you, claim your welcome bonus and head out to meet the big winnings. The same list will be for the cricket betting sites:
Rank
Name
Rating
Benefits
Bonus
What does Neteller Mean and Represent?
Neteller is currently an international e-wallet designed for fast online money transactions. It was created in 1999 and has been actively involved in processing payments to betting sites since 2000. Thus, due to its continuous improvement, Neteller has huge popularity even today. Players from India can quickly create a wallet in rupees and use it for their deposits and withdrawals. In addition, Neteller wallet holders have the option of ordering a card from MasterCard as part of the Net+ package. The wallet is very easy to use and has many features, making Neteller popular among Indian bettors. Neteller becomes even more convenient if you download the free Android (APK) or iOS version to your mobile device.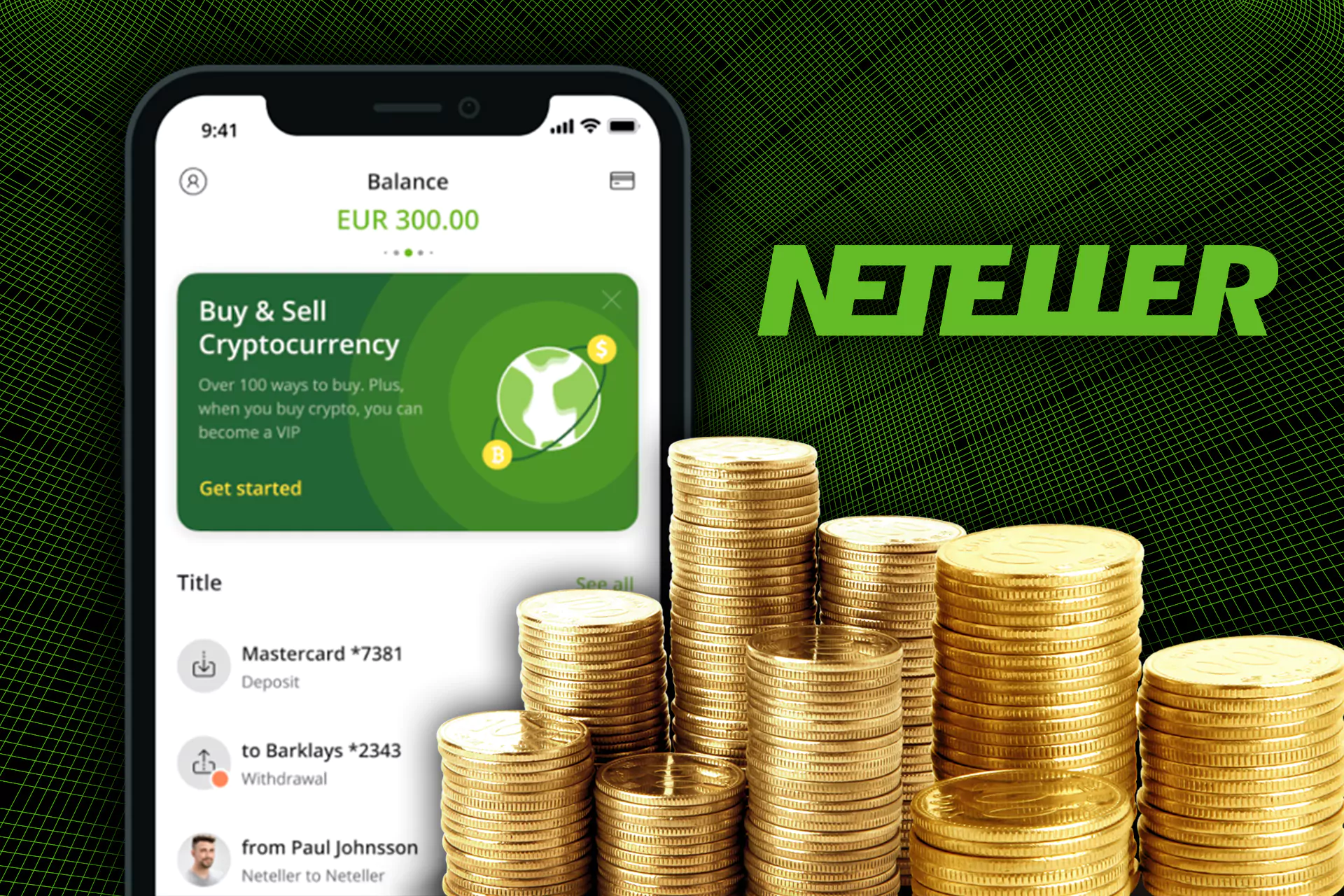 Advantages and Disadvantages of Payment Method
| Pros | Cons |
| --- | --- |
| Two-factor account access ensures the security of your account | Neteller has large currency conversion fees, so it is important to choose a bookmaker that accepts rupees without conversions |
| Ability to use rupees for your instant transactions | Neteller customer service is slow to respond |
| Accepted by most of India's top bookmakers | |
| Possibility to create a virtual MasterCard | |
How Can I Open a Neteller Account?
Creating a Neteller account is an easy procedure that is available to every Indian player absolutely free of charge. We have prepared simple instructions for you so that you can do it easily.
So, what you need to do is:
Login to Neteller. Navigate to the Neteller platform using the website, mobile site or e-wallet app (Neteller apk);
Click "Join for Free" to Sign up. This is the login button that you will find at the top of the page. It will take you straight to the sign-up page;
Fill in your details. Enter your details to register. You will be required to select your first name, last name, country, and currency (you can choose rupees). Also enter your email address and password. The registration form is basically the same as with Skrill;
Enter additional details. You will be taken to a page where you need to enter additional details. These include your date of birth, address as well as your mobile phone number. Use only honest information as you will need to verify this later on;
Enter the OTP. A confirmation code will be sent to your phone number, you need to enter it in a special box and click on the confirmation button;
Create your personal security code. Think and enter your personal six digit security code that you will need to confirm your transactions in a special window;
Click on the registration button. Complete the process of creating your Neteller account, it will be created and you will receive your personal Neteller ID.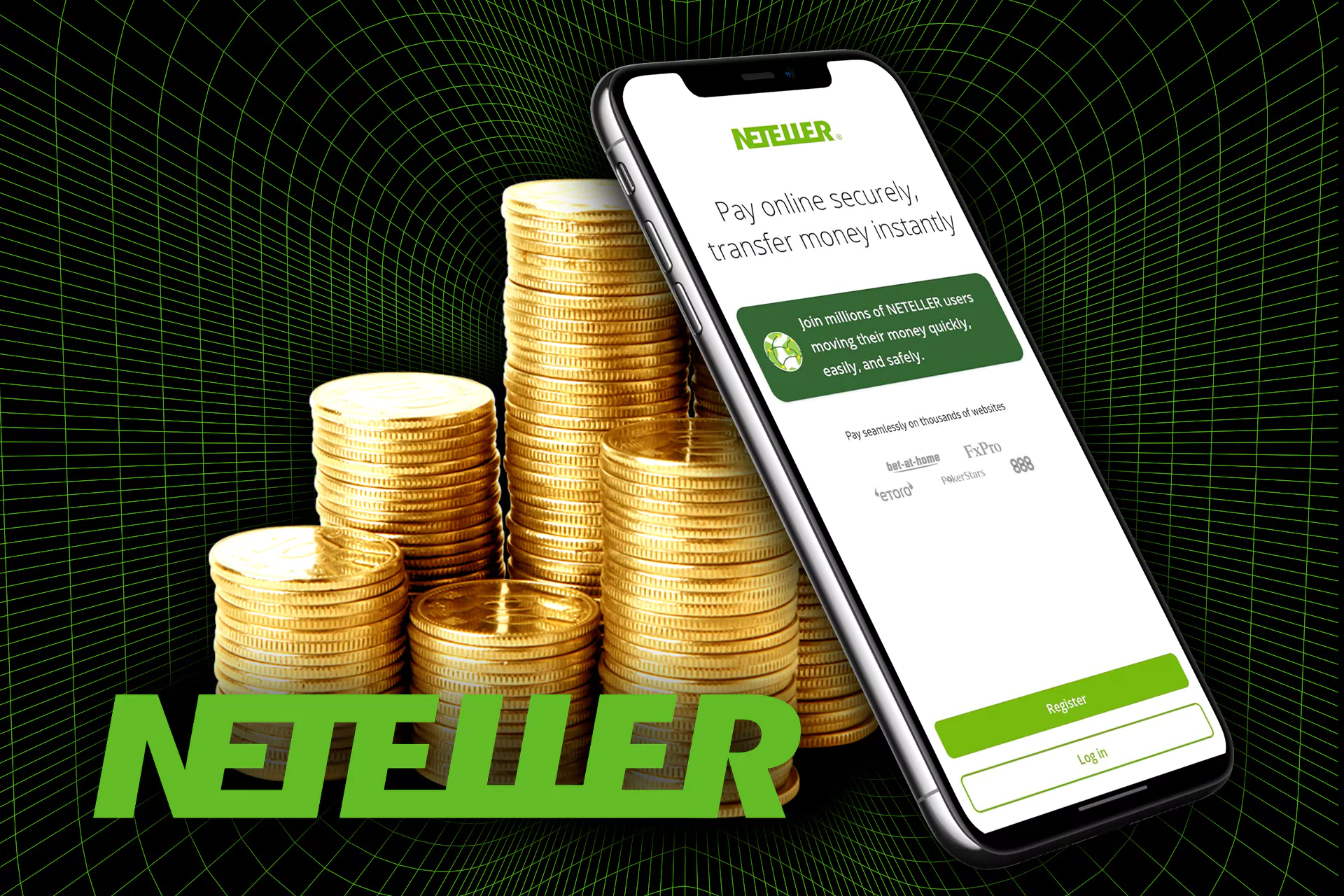 How Can I Verify My Neteller Account?
After creating your account, you can begin the verification process immediately. Neteller has a KYC system that fully protects your account from intruders and ensures that no one but you can handle your money. You will have access to all the functions of the wallet as soon as you complete the mandatory verification process.
For this you need to:
Go to the menu. Go to your account settings;
Click "Verify". Click the verification button to begin the process of verifying your identity;
Upload your documents. Upload your photos of the requested documents confirming your identity. Your passport or driving license will be sufficient for this purpose. You will also need proof of address, such as a utility bill;
Wait for approval. Neteller staff will review your documents within 24 hours and if you have done everything correctly, your verification request will be approved. You will be notified by e-mail.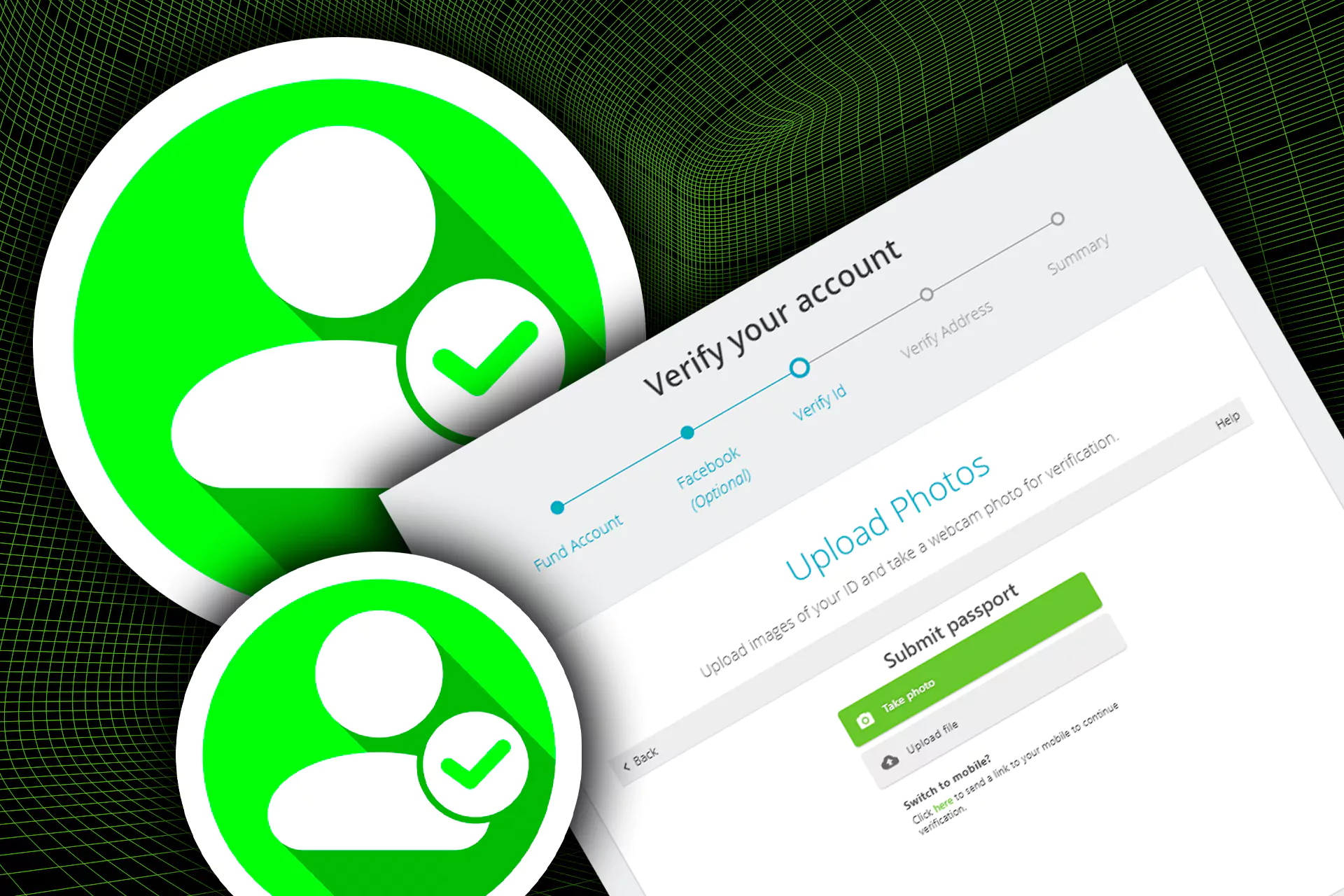 How to Make a Neteller Betting Deposits?
You can top up your account using Neteller in a few clicks. It is a common payment system that is accepted by most of the top bookmakers in India for the purpose of funding your betting account.
To do so, you need to:
Go to the bookmaker's platform. Select a bookmaker from our list of those that accept Neteller payments and go to their website or app;
Login to your account. Enter your username and password for your account, or create one if you have not already done so;
Click on "Deposit". Go to the main menu of your account and click on deposit;
Select deposit method. From the list of available payment systems at the bookmaker, find the Neteller icon and click on it;
Confirm the transaction. Decide on the amount you want to deposit on the bookmaker's website and enter it in the special window. Click the confirmation button to go to the payment page of the payment system and confirm your deposit. After that the funds will be displayed on your gaming account and will be available for usage.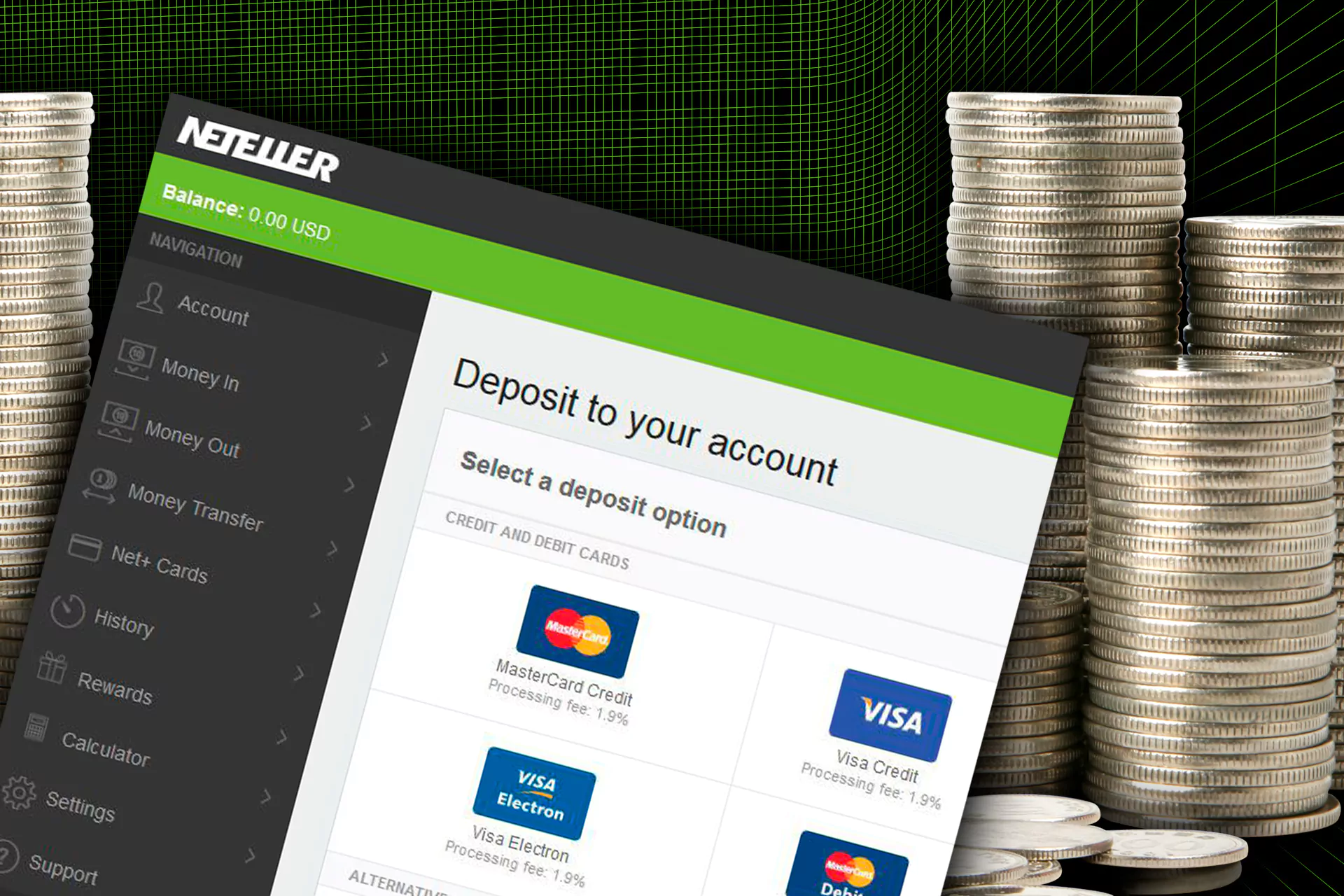 How to Make a Neteller Betting Withdrawals?
Neteller can also accept payments from the bookmaker, so you can easily withdraw your earnings using this e-wallet. In order to do this, you will need to:
Login to your account. Enter your account details and login to your account;
Click "Withdraw". Go to the game account transactions page and click on the withdrawal button;
Select Neteller. From the list of available payment systems, select Neteller and click on it;
Confirm your withdrawal request. Enter the withdrawal amount and click on the confirmation button. After that, wait for the staff of the betting and gambling company to review your application and process it, after which the money will be sent to your Neteller wallet.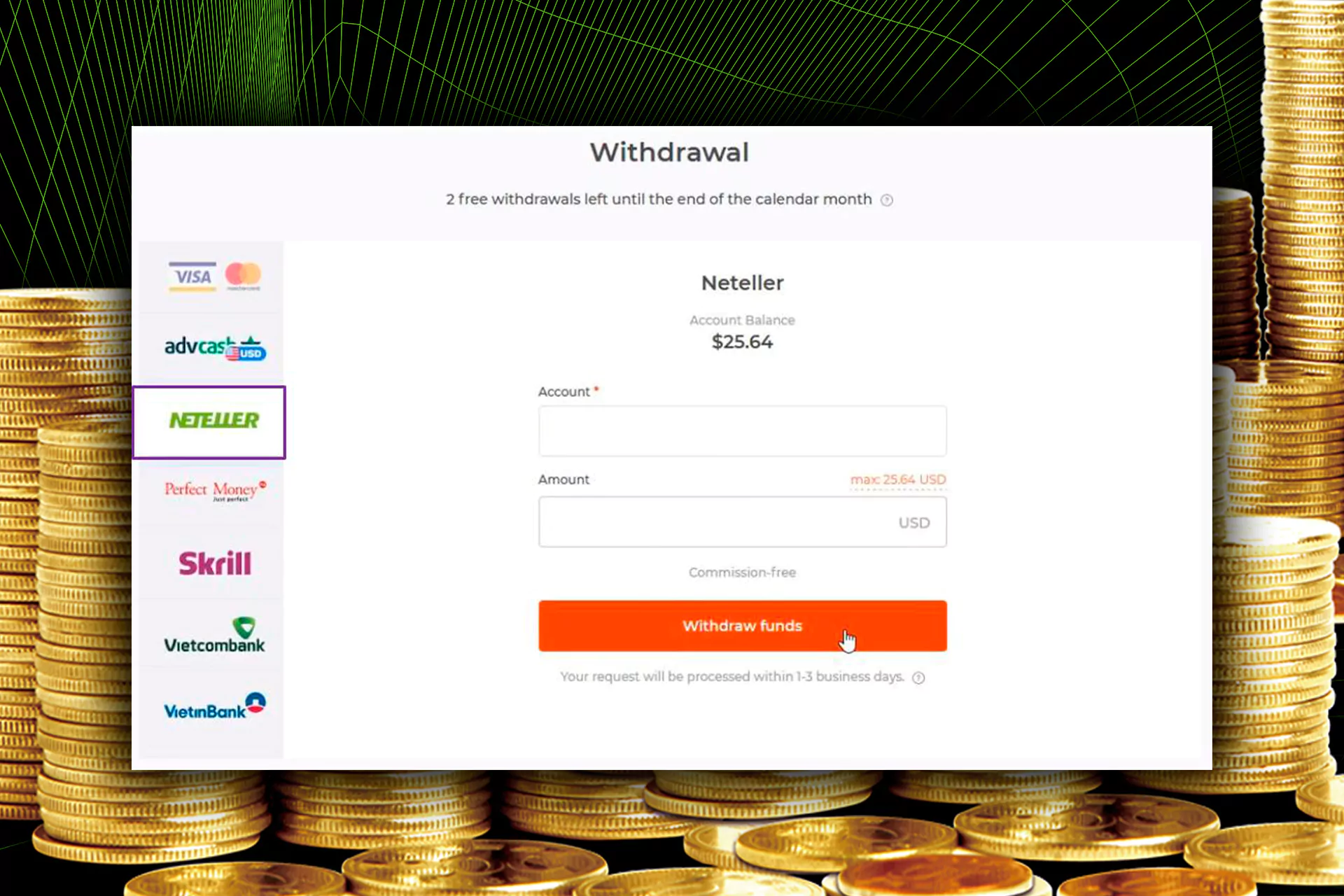 Conditions of Depositing and Withdrawing for Cricket Betting
There are some rules with Neteller that affect deposits and withdrawals. They are all spelled out in the wallet's terms of use. Having studied them, there are virtually no restrictions on the process of earning money in betting on sports games. The key ones are:
Neteller has no internal commissions for transferring money from one user to another;
Transactions between Neteller wallet holders are processed instantly;
You need to undergo mandatory KYC verification to access your account features;
All details you use when registering must be honest;
You must not deposit or withdraw funds from a payment instrument or a bank account unless you are the owner of said account;
You are solely responsible for any goods or services that you purchase and pay for as a result of your use of the Neteller Service;
You are solely responsible for the data entered by you regarding the recipient of your funds.
These are the main factors you need to be aware of. As you have already understood, they do not carry significant restrictions on the freedom of the bettor. This is why millions of players prefer to use Neteller in their betting.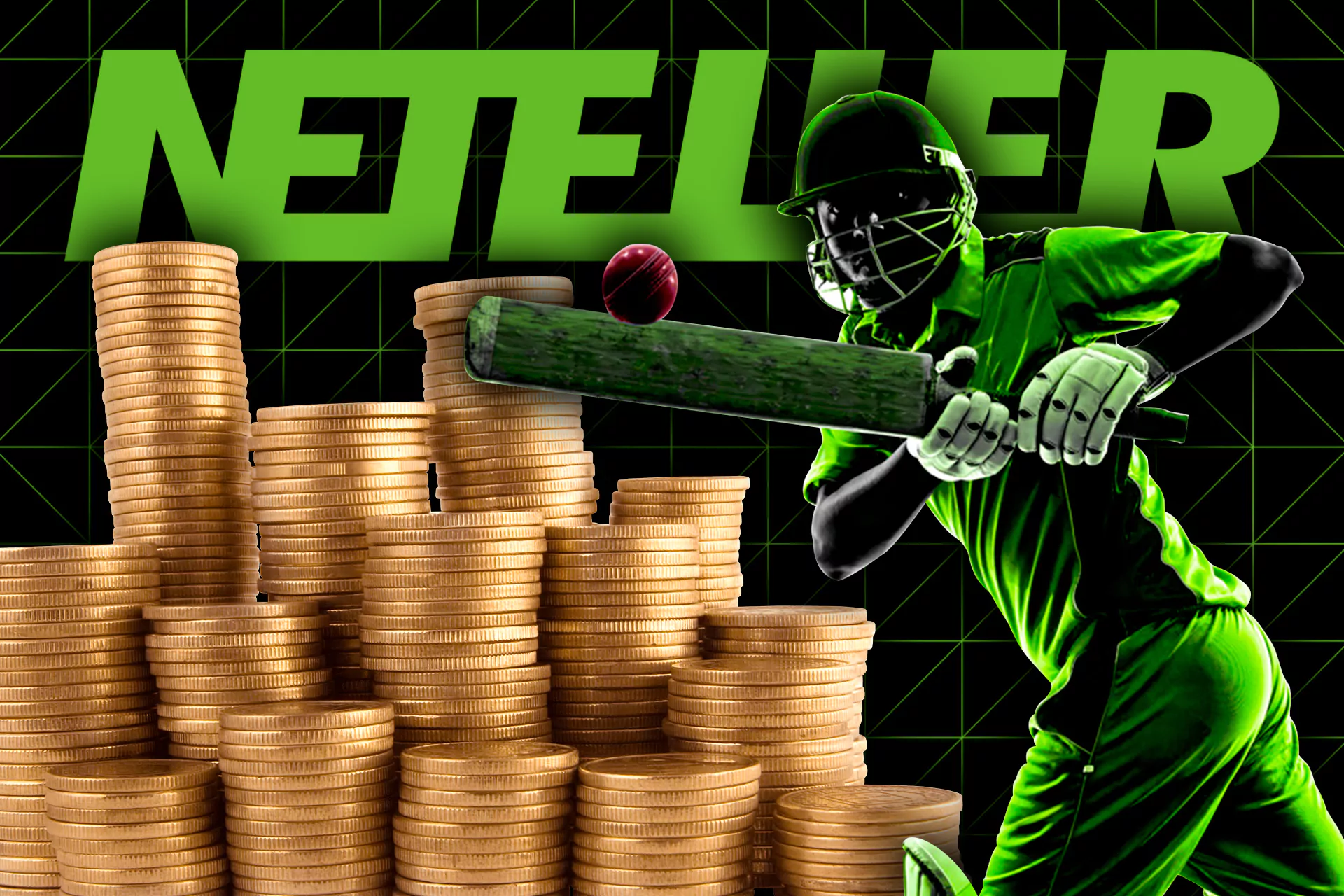 Is Neteller Legal in India?
Yes, Neteller is a legal payment wallet in India. It is an international payment system that strictly complies with all the required jurisdictions in the countries where it offers its services. There are no domestic laws prohibiting e-wallets. Banks in India also send your payments to this e-wallet within up to 3 banking days without any problem.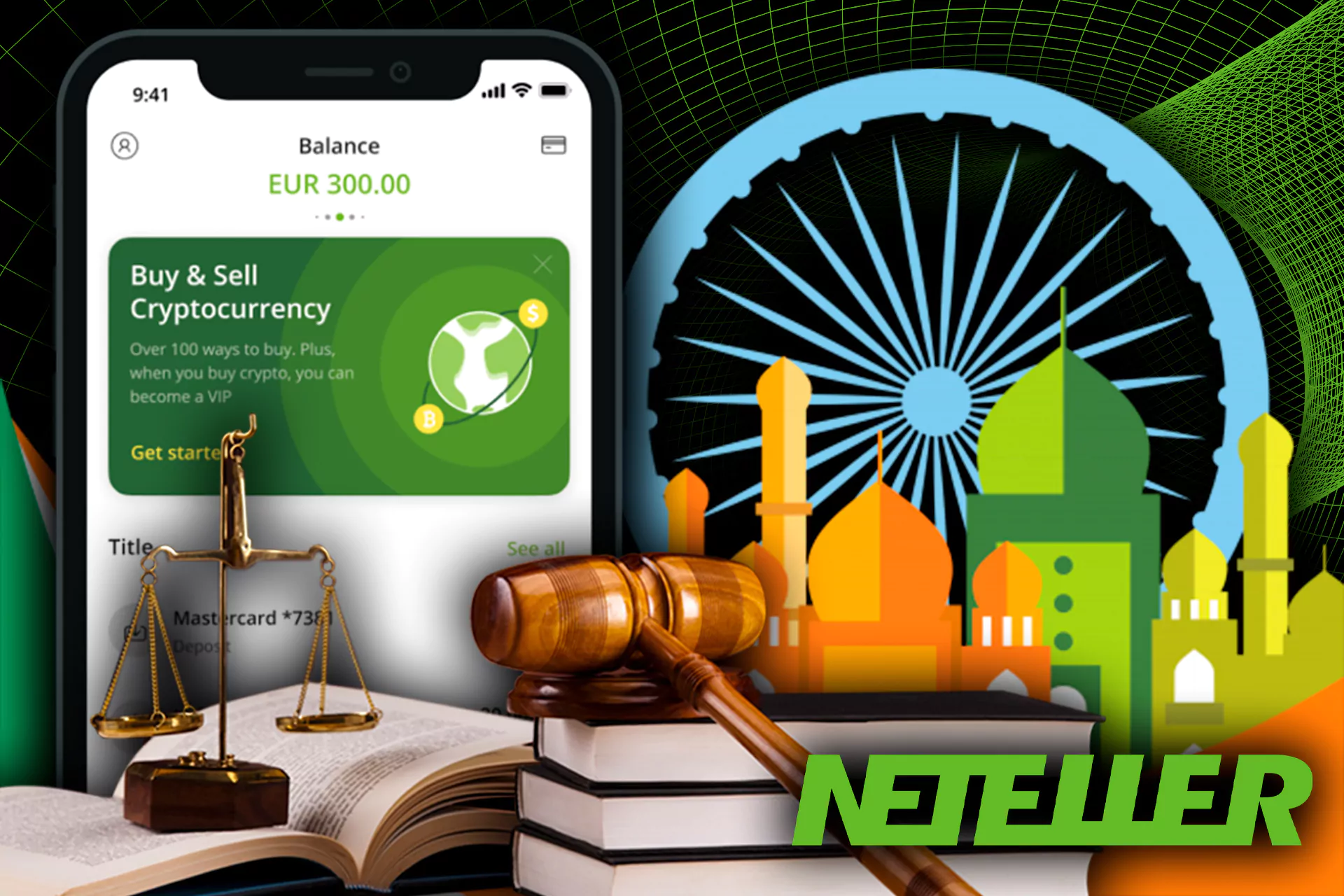 Is Neteller Safe and Secure for Betting?
Yes, Neteller is a safe and secure payment wallet in India for betting and gambling. It is an international payment system and there are several arguments why Neteller is safe and secure:
There are no laws in India that prohibit the use of e-wallets;
Neteller in turn complies with all the jurisdictions of the countries where it offers its services, so users can use it legally;
All official banks in India are capable of sending money transfers to your Neteller wallet without any problem;
Neteller has all necessary licenses to process payments from Indian users.
This all goes to show that you can use this e-wallet absolutely legally, including for betting purposes.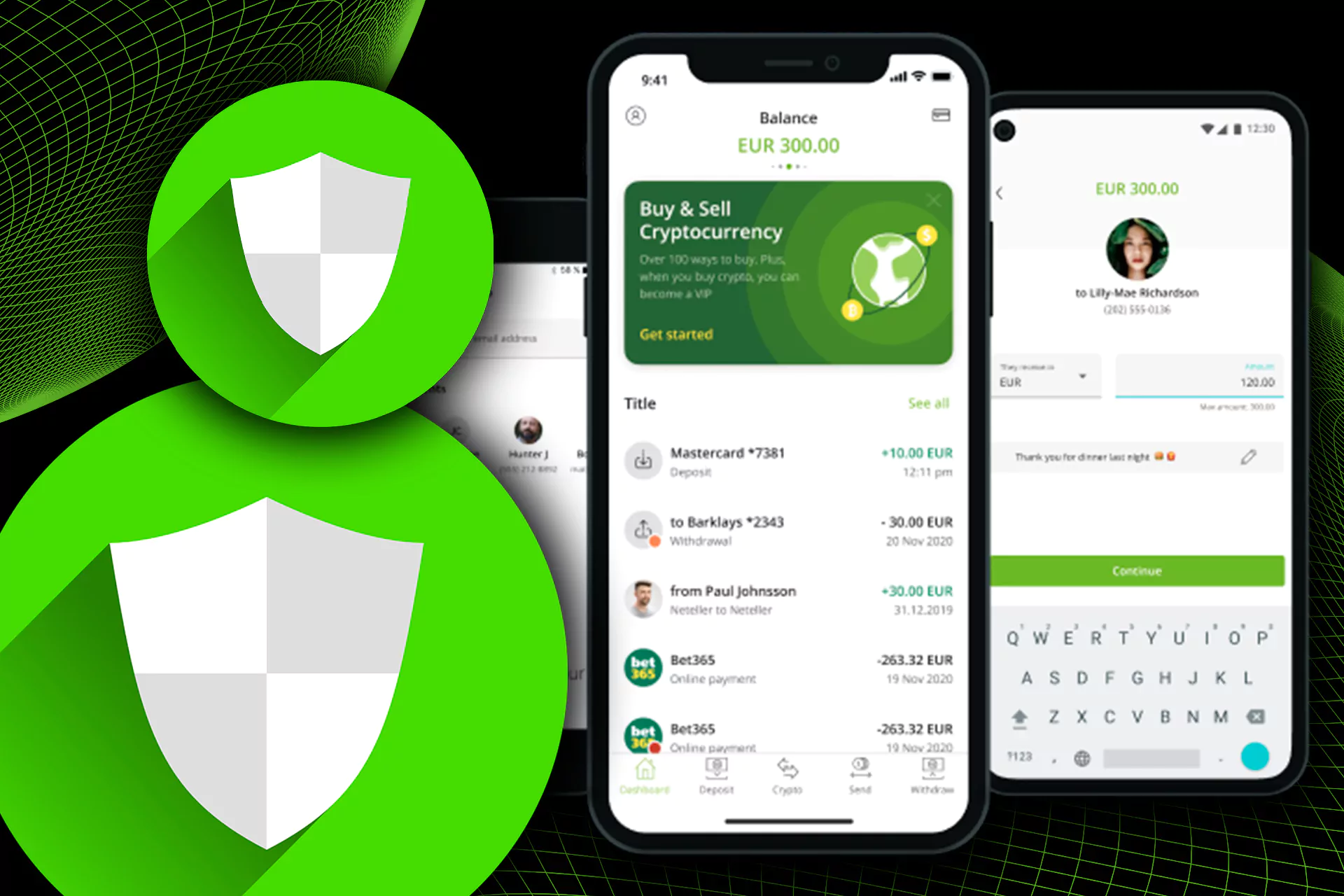 Alternatives Payment Methods for Cricket Betting
Neteller is definitely a very handy e-wallet that has great functionality for betting. That said, there are many other payment systems in India that are common with bookmakers:
If for some reason Neteller doesn't suit you, you can explore other deposit and withdrawal methods and choose the best money transfer method for you from top bookmakers in India.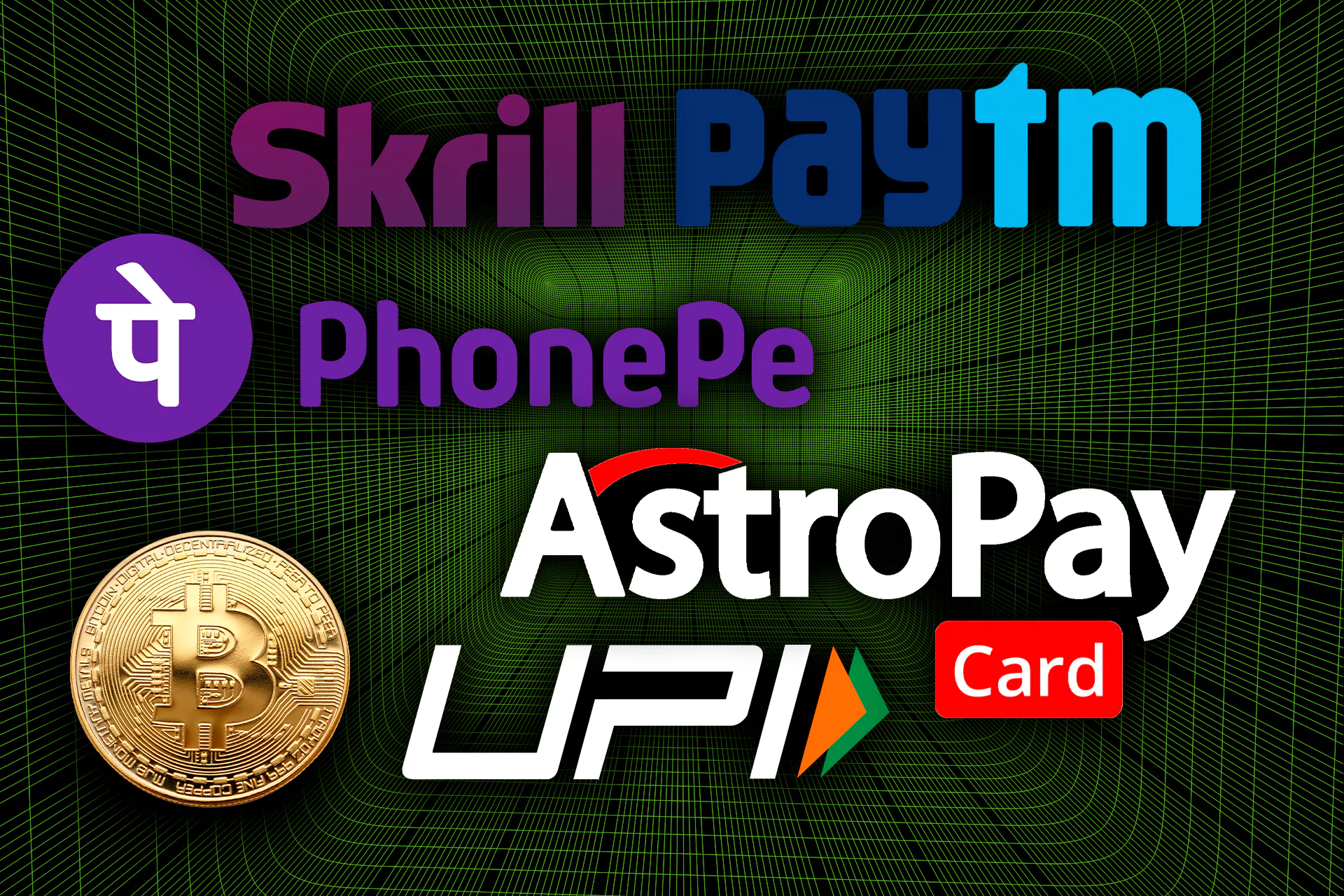 FAQ
We have compiled all of the most frequently asked questions that new Neteller users face and provided detailed and clear answers. Check them out to get a better understanding of this e-wallet functionality. Also, post your questions about Neteller on this page if you can't find the answer here!
Is There a Neteller Help Desk I Can Contact if I Experience Difficulties?
Of course, Neteller has its own support team, which is available 24 hours a day to answer your questions. If you have any difficulties, you can write to it and you will receive a quick answer.
Can I Top up my Neteller Wallet with my debit card?
Of course you can do so. Neteller accepts payments from the vast majority of banks in India, so you can top up your wallet with a card or send money directly from your bank account.
How Long Does it Take to Withdraw Money from the Bookmaker to my Neteller wallet?
The withdrawal time depends directly on the bookmaker, as he sets this time frame himself. Payments from a Neteller user to a Neteller user are instant. However, there is a processing time for the withdrawal request. You can find these timescales on the money transactions page on the bookmaker's website or in the bookmaker's app. You can also check there for Neteller withdrawal fees, which are also unique to each bookmaker.
How Quickly Can I Withdraw Money from Neteller to my Bank Account?
It is usually very quick and you can do it in a few clicks, after which your application will be in processing status. Usually it takes 1-3 days for the funds from your Neteller wallet to reach your bank account. The sending status is displayed in your personal Neteller account.
Updated: